Movies
Review: 'Beautiful Boy'
Addiction and parenthood are explored as Steve Carell takes a serious turn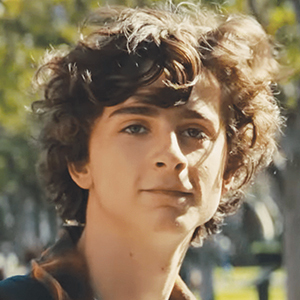 Shot in West Marin and based on a pair of father and son memoirs, Beautiful Boy concerns the tragedy of addiction from two angles. Young Nic Sheff (Timothee Chalamet of Call Me By Your Name) is readying for college when he tailspins into hard partying. His concerned father David (Steve Carell) gets Nic into rehab fast, but itŐs already too late; the first 40 minutes is a loop commencing with David asking a doctor for info on crystal meth and what it does to the brain. By that point, Nic has graduated to needles.
The youth tries the good old geographical cure, going down to L.A. to live with his mother (Amy Ryan). No luck. He returns, vanishes into the Haight and later, the Tenderloin.
If itŐs not nice, itŐs still only natural when a catastrophe befalls somebody else to look for causes, and to ask, ŇWhat did these people do that I would have had the sense to avoid?Ó There are undertones here, three potential factors. Beautiful Boy, like the Belgian director Felix van GroeningenŐs previous tragedy, Broken Circle Breakdown, is seriously overproduced. The Sheff homeŃone of those simple rustic $3 million homes off of Sir Francis DrakeŃis fancier than the place where Jackson Maine danced with his demons in A Star is Born. This leads us to a snap judgement of addiction due to affluenza.
Carell, as humane as all get-out, had as his most famous role as a passive-aggressive noodge in The Office. Intentionally or not, this leads us to suppose the call of the wild would be an escape from DavidŐs buddying parenting. The movie also suggests that rock music was a factor: Nic worships the band Nirvana, and the framed trophies of DavidŐs writing career include Playboy interviews with John and Yoko.
All of these are too simple ways to describe NicŐs addiction, even though itŐs a fair demonstration of how even the best families fall into the pit. The second half decays into a series of episodes of broken trust and relapses. On the plus side Maura Tierney, as DavidŐs wife, displays the kind of strong yet unobtrusive acting that should have made Jessica Hecht more famous. The ever-rising Chalamet has everything needed to play Nic: HeŐs devious as well as beautiful, as the addiction makes him lie and steal. Vistas of the Point Reyes cliffs mirror the existential plummet an addict faces, just as they were supposed to do. But the eclectic soundtrack (everything from the hippie-days prog band PavlovŐs Dog to Gorecki) adds to the movieŐs formlessness rather than defining it.
Beautiful Boy
R; 2 hrs
CineArts, Palo Alto