Movies
Review: 'Certain Women'
Lonesome ladies, mending fences in Big Sky Country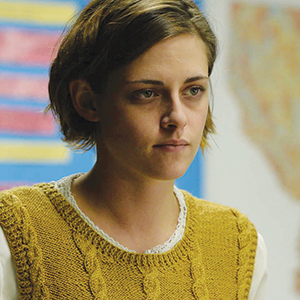 Montana at its most impassive: Certain Women sums up emotional conflict during the cold months, in the newest by Kelly Reichardt (Meek's Cutoff). It's based loosely on short stories by Maile Meloy, looped lightly into a trilogy. The third tale tops it all, thanks to a sweet, tough performance by Lily Gladstone as Jamie, a stocky Native American stablehand. Lit up with love, Gladstone is as instantly likable as Brendan Fraser.
Laura Dern plays Laura Wells, a Livingston, Montana lawyer with a stubborn and disabled client (Jared Harris), who is unclear on the concept of settlements. It's a part in which Dern never needs to raise her voice, even when held at gunpoint; the moral is that Dern doesn't have to be in a cohesive movie to be fascinating.
Episode two reinforces the film's contrast of the new money with the old timers. Gina (Reichardt regular Michelle Williams) covets a pile of reclaimed sandstone blocks in the front yard of a half-senile neighbor (Rene Auberjonois); the old man isn't sure he wants to part with the rocks, which have historic value. We're supposed to sense ruthlessness in Gina, but we aren't allowed to see her side—old men can be frustrating, given to conversations that don't meet a person half way.
Certain Women is ultimately Gladstone's movie. This becomes clear in an episode that does everything Brokeback Mountain did, but in one-third the time and at a fraction of the budget. On a whim, Jamie (Gladstone) joins a half-dozen people attending a night school adult education class; she gets a serious crush on the harried, tired teacher Beth (Kristen Stewart) who commutes four hours each way to teach six people in a one stoplight town. Gladstone emotes that kind of helpless love so keen that you don't even want to eat in front of the person you adore. Reichardt overemphasizes Jamie's toil as a way of taking the Hollywood romance out of tending horses underneath snowy mountains. But when Jamie goes in search of Beth, it's not only one of the most passionate sequences Reichardt has ever directed, it's also the most poignantly funny.
Certain Women
R; 107 Mins.
Camera Cinemas