Movies
Franco's World
The Palo Alto-born actor returned to his alma-mater to kick off Cinequest—answering questions and leading lectures on filmmaking, Feb 28, to kick off Cinequest.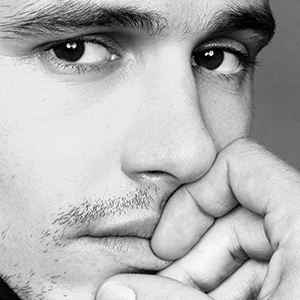 The hyphenate of all hyphenates, James Franco, paid a visit to his hometown of Palo Alto this past weekend, to accept the lightning bolt-shaped Maverick Spirit Award from Cinequest co-founders Halfdan Hussey and Kathleen Powell.
Franco bungeed into the Four Seasons Hotel on the Palo Alto-East Palo Alto border on Feb. 28 to speak in front of a selected audience of 100 or so before a quick return to Los Angeles.
The actor, director, writer and producer recently added another title to his CV: high school film class teacher. In September of 2015, under the direction of his former teacher, Esther Wojcicki, Franco led a series of film writing and storytelling workshops at his alma mater, Palo Alto High School.
The future of storytelling through film was the focus of Franco's three-way discussion with Marty Cooper (inventor of the cell phone) and Jens Christensen, CEO of the Palo Alto-based virtual reality company, Jaunt VR.
Disney, ABC and Sky Network are all developing VR projects, as are the NFL, NHL and MLB. Franco said he had seen a VR film exhibit at Sundance recently, which impressed him, though one production meant to simulate the experience of date rape may not have been synced up correctly.
"The people who made it said it was supposed to make you queasy," he told the crowd, "but everyone I talked to said they just got motion sickness from it."
Franco is keen on the idea of multiple angles of say, a VR version of Citizen Kane. Indeed, there are some great films—Kane or Children of Paradise, for example—which have characters that one could follow into their own adventures.
At 37, Franco is working on a PhD, and speculating about slowing down. He quoted the story of the dying patient who said "I wish I'd spent more time with my family."
"I love my family, and I see them often," he said. "But I don't have one of my own. I guess I'm a workaholic. The movie business is hard to break into and hard to maintain. As soon as I started teaching, it was a relief. Teaching helps me fall in love with filmmaking all over again."
On the different methods Franco uses for storytelling—from teaching to painting to writing—he said, "It's exciting to me not to be limited to one medium, If I have a certain subject, there's a variety of ways I can tell it. I was talking to David Simon, creator of The Wire. He said that there's all this immense scholarly work that's been done on the Holocaust. Yet this one little book written by a little girl in an attic tells us everything. That's the power of storytelling."