Movies
Former Camera 3 Reborn as 3Below
Rethinking downtown San Jose's only movie theater as a multi-use space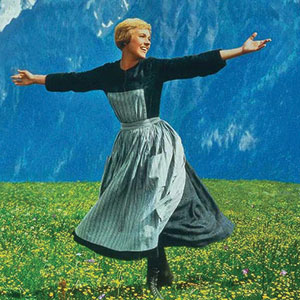 A once-lively downtown theater is back from the dead. Camera 3 has a new name and a new game plan. Rechristened "3Below," in honor of the Manhattan cabaret 54 Below, the 1980s-built three-screen downtown movie theater is being painted, refloored, and walled with acoustic tiles. 3Below will host a variety of entertainment, with revived movies of many kinds—sing-alongs, quote-alongs (in the Rocky Horror Picture Show sense), classics, cartoons and slapstick silent films on weekends. Also promised are family game nights, live theater, chamber opera, a little Broadway karaoke and a large dose of Cinequest every winter.
The new managing director, Ed Sengstack is working with owners Scott and Shannon Guggenheim, former proprietors of the Retro Dome on Winchester Boulevard. "We'll see how it all translates to downtown San Jose," Sengstack said, as he readied the schedule.
3Below's grand opening is slated for before Cinequest's annual run at the cusp of February and March. Meanwhile, San Jose's longest-running comedy troupe ComedySportz will continue performing in the space, as they've done all through the fall and winter refurbishment of the former Camera 3.
The soft, no-limos opening of 3Below occurs Jan. 11 with a favorite of Retro Dome fans, the singalong version of The Sound of Music (1965). The best singer in the world and the worst singer in the world are on equal footing when both are members of a crowd singing "The hills are aliiiiive..." Anyway, it gives an audience a chance to show off their anti-Nazi ardor. Rodgers and Hammerstein give way to Stephen Sondheim when 3Below goes live with Sondheim By Sondheim from Jan. 18-24. The film features a mix of interviews shot at the octogenarian songwriter's house, with an ensemble of eight performing his tunes.
Earlier this winter, Scott Guggenheim showed off the space, still under construction. The biggest theater of the three will have room for 221 patrons—257 if the stage is folded up. At the time of the tour, the still-empty space was being drilled and suctioned out by construction workers. The old screen still hung from the ceiling, and bits and pieces of what once was San Jose's go-to arthouse cinema were still being carted out.
"We've had to be very creative with the space," Guggenheim said, showing off a narrow entryway that had been upcycled into a small storage room. The old Psycho Donuts serving space in the lobby will now host a cafe. Check Metro for the events coming up at 3Below this year.
3Below
Opens Jan. 11
3belowtheaters.com