Movies
Review: 'Hell or High Water'
This modern-day Robin Hood tale is on many Oscar short lists for good reason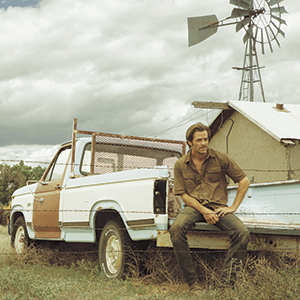 Noticeably overwritten, yet tremendously exciting—Hell or High Water well deserves its growing rep as one of the best movies of the year. In West Texas, a pair of brothers turns modestly criminal, wearing black ski-masks and raiding the cash drawers of several half-dead small-town banks. There is a Robin Hood element to the crimes: they're intended to pay the mortgage on a family ranch.
Toby (Chris Pine) is just a good, desperate man, but his ex-con brother Tanner (Ben Foster) enjoys the thrill, and is growing more vicious with every heist. Meanwhile, aging Texas ranger Marcus Hamilton (Jeff Bridges), in his last month before retirement, picks up the case.
In the same way that soundtrack artist Nick Cave strains to be Johnny Cash, scripter Taylor Sheridan (Sicario) strains to get the good ol' boy voice. The characters tend to mythologize themselves, as in a scene where Tanner gets into a stare-down and argument with a massive Native American gambler at an Oklahoma casino. Everyone keeps going on about the banks and the land grabs they've made, so that the movie will stay on message. The racist gibes exchanged between Marcus and his Comanche-Mexican deputy Alberto (Gil Birmingham) have little purpose—they're not colorful and they don't advance the plot.
Still, director David Mackenzie has a great vision of the roads and plains—in wraparound shots of big, battered muscle cars or a helicopter soaring over die-straight county roads. Bridges and Birmingham manifest all the carnivorous pleasure of pursuit. The violence has speed, impact and follow-through—it's a magnificent rebuke to all the hundreds of cute killings on screen in summer movies. Hell or High Water is always bringing in small-town Texans to add to the depth: Dale Dickey, as a bank teller who stands up for herself; Katy Mixon as a simmering, flirtatious waitress; and Margaret Bowman, as a tough old bird at the T-bone steakhouse.
One fears that Pine will be overlooked, in comparison to Foster's flashy badman. Actors tend to drown out reactors, so be sure to notice how solid, right and attractive Pine is—it's the performance of his life.
Hell or High Water
R; 102 Mins.
Camera 12