Movies
Review: 'Kedi'
An engrossing documentary about feral cats in Instanbul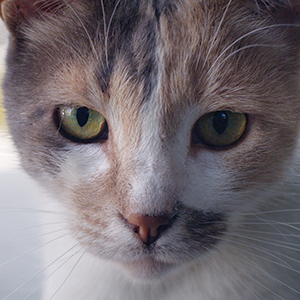 Filming cats is likely tougher than herding cats, but Ceyda Torun's positively enchanting Kedi ("Cat") is an intimate portrait of a tribe of Istanbul cats—scads of calicos, gingers, even a few coon-cats escaped from Norse freighters. Kedi is also a look at what's left of an old city of twisty pedestrian streets, surrounded by an ever-narrowing ring of office towers and skyscrapers. From cat's eye camera to drone-view, Torun studies the city at all its levels.
It's as if Istanbul were knitted together by the presence of unusually well-fed and well-tolerated municipal cats. They wander in and out at will, pilfering sardines from the waterfront fishmongers, or tangling with the rodents who have been a city problem since the reign of Justinian. Bystanders stress the unique personalities of the animals, from angel-with-tail to absolute psychopath.
Supposedly Mohammed's favorite cat fell asleep on his arm when he was studying, and the prophet cut off his sleeve rather than wake the beast up. Nothing that fulsome is quoted in Kedi, but the tradesmen and artists here hit upon ideas about cats that I'd never been able to put into words. Take the difference between cats and dogs. We hear about a tradition that cats know about Allah. Dogs think their people are gods, but cats are not fooled by this canine gnosticism, understanding humans as we are, and looking at us without awe.
These alley cats bring out the philosopher in the people who care for them. One claims that tending a pack of ferals in the rocks by the harbor helped him recover from a breakdown. Another describes a mystical experience: when he needed money, a cat led him to a lost wallet stuffed with the exact sum he needed. A sign on a fresh water station for the cats has a curse on it: if you steal it, "you'll be desperate for a drink of water in the next life." In 80 minutes, the city and the cats never get stale. Torun's marvelous film is capped with a soundtrack of '60s Turkish rock, as if the cats were living the old hippie dream of life without responsibility and sustenance without work.
Kedi
NR; 80 Mins.
Camera 3