Movies
Review: 'Loving'
Justice is delivered in the latest film from Southern director Jeff Nichols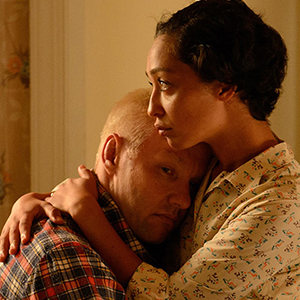 After the election, the internet was full of evidence of the contempt liberal city dwellers had for the country. The charges included Southern stereotypes in the popular media: Joe Dirt, Hee Haw, Deliverance, and so forth. A longtime moviegoer might counter with a much longer roster of films about green fields, fat chickens and honest, plain-spoken people... the cherished heartland as we see it in the movies.
The remarkable Loving by Arkansas-born, North Carolina-educated Jeff Nichols (Mud, Take Shelter, Midnight Special) is an example of the highest and the best stix-flix, as Variety once put it. It's about the Loving v. Virginia, the case that overruled the last state law against interracial marriage.
The Lovings were uncommon people. They were from a small corner of Caroline County, Virginia, where the locals were a mix of Cherokees, whites and blacks. The bricklayer and shade-tree mechanic Richard Loving (Australia's Joel Edgerton) is a man of less than a few words. His African-American spouse Mildred (Ruth Negga) is similarly soft-spoken. As the movie progresses, we see her getting bolder, sticking with the multi-year court battle, and handling the press. If every character has an arc in a movie, Mildred is the one who ascends, talking to the cameras: "I know we have some enemies, but we have some friends too." Richard Loving himself is the steadfast character, registering the wrongness of the situation through increments, sidelong glances and silence.
Loving is free of self-righteousness and forced parallels to today's marriage equality battles. It avoids all the Martin Ritt-style heroics. Just when we expect foxy New York lawyers who'll catalyze the story, we see a couple of undersized, nebbishy representatives of the ACLU. (It's Nichols' regular Michael Shannon who does the catalyzing: he goes over unusually well with the couple, playing the Life magazine photographer who took the famous photo of the Lovings cuddling and laughing on the couch.)
Adam Stone's almost luxuriously verdant 35mm photography brings home what it means to be uprooted from the country. Nichols returns to images of Loving bricklaying at work: appropriate for the brick by brick quality of how justice is sought, built upon and finally delivered.
Loving
PG-13, 2 hrs., 3 min.
Playing at the Camera Cinemas