Movies
Review: 'Phantom Halo'
A pair of brothers, who work a pickpocketing scheme, quickly get out of their depth in 'Phantom Halo.'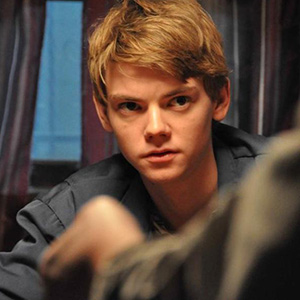 Gamblers and actors—who are almost in the same profession, but not quite—clash in Phantom Halo, the debut film by Willow Glen's Antonia Bogdanovich. The title comes from the name of an imaginary superhero obsessed over by Samuel (the very good Thomas Brodie-Sangster). He's the son of Warren (Sebastian Roche) a once-well known actor who is now a drunk, degenerate gambler. Samuel busks Shakespeare in the Santa Monica promenade, while Samuel's elder brother, Beckett (Luke Klinetank), picks the pockets of the onlookers. Then, this film noir heads deeper into Tobackistan (as in James Toback's films), and the family gets involved in further trouble, as the brothers become involved with a gang of counterfeiters. The mother of the gang's weakest link is played with revelatory brio by UCSC's own Rebecca Romijn.
Bogdanovich's writing partner Anne Heffron lives in Los Gatos, and Bogdanovich commutes frequently to Hollywood. Ms. Bogdanovich has a background in show business. Her mother produced Wes Anderson's Bottle Rockets, and her father, Peter Bogdanovich, co-produced Phantom Halo.
The shoot took 19 days. "We didn't have a lot of time," Ms. Bogdanovich says. "Mostly we shot in South Central L.A., in locations that included a warehouse—the sound leakage there made me appreciate sound stages."
The title, Phantom Halo, refers to a comic book hero as important to Samuel as the Silver Surfer was to Richard Gere in Breathless. The counterpoint of Shakespearean elements to comic books comes from Antonia Bogdanovich's lifelong fascination with the Bard. Growing up in L.A., Ms. Bogdanovich hadn't seen live Shakespeare until she left for London at age 18. However, her father had taken her to a screening of what she calls "the finest Shakespearean performance on film," Orson Welles' Chimes at Midnight.
Peter Bogdanovich explains his input in Phantom Halo: "I took a little look at the script and helped during the editing. Mostly I just kept everything going." Once an aspiring actor who studied with Stella Adler, Bogdanovich later arranged the first American retrospectives of Welles, John Ford and Howard Hawks at the NY MOMA. He then went on to direct masterpieces such as Targets and The Last Picture Show.
He disavows reports of his own qualities as a Shakespearean: "I worked for Joseph Papp and Jack [John] Houseman, but I was an extra. " Still acting and directing, Bogdanovich is a droll, dry presence in recent indie movies such as Cold Turkey. There'd been a part for him in Phantom Halo but working on his own film precluded acting. Perhaps there'll be a future collaboration between father and daughter. As for Phantom Halo, Peter Bogdanovich says, "I thought she did a hell of a job."
R; 87 Min.
Camera 12