Movies
Review: 'Raising Cain'
Collectors Edition
New Blu-ray features two cuts of the Palo Alto-set fil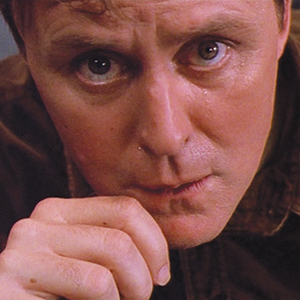 We live in in an age allergic to magnificence in acting—we call it camp, we call it ham, when we ought to show similar skepticism to thespians who prefer a dull, "natural" demeanor. True, Samuel L. Jackson is one of the hardest working men in showbiz, and he loves flamboyance.
John Lithgow, currently in the hit The Accountant, is capable of reticent performances; then again he went rich and strange in the multiple-personality role of Dr. Carter Nix in Raising Cain (1992), probably the best movie ever made in Palo Alto.
Shout Factory's Raising Cain: The Collector's Edition includes both the released version and the recut version by the Dutch archivist and critic Peet Gelderblom. Gelderblom copied and rearranged Cain in accordance to the first version of Raising Cain's script, titled Father's Day. Director Brian De Palma had recut the film before release, sacrificing the dreamy, female-centric quality of the first draft in favor of a blunter coherence. It was forecast that film fans would be able to recut favorite movies, back when digital editing first became popular. What's surprising is that De Palma liked and endorsed the Gelderblom version when he saw it online.
As Gelderblom puts it, De Palma is a man with "an already divisive filmography" and Raising Cain is sometimes hard to defend. It's a parody of helicopter parenting, with plot elements whisked out of Psycho and Peeping Tom. And it's a remarkably aestheticized shocker of set pieces, dreams, and fantasies, leading to a crafty triple-level payoff at an El Camino Real motel's parking lot during a sudden thunderstorm.
The hulking Lithgow is the benign pediatrician Nix, spurred into crisis by the discovery of the infidelity of his wife Jenny (Lolita Davidovich) on Valentine's Day. The bad news worsens with the arrival Carter's long-lost evil twin brother Cain, who has escaped from some place of confinement. While triggering a spree of murder and kidnapping, Cain brings news of their mutual father, Dr. Nix—Dr. No by another name!—a Scandinavian declared dead after the mad doctor "made a swan dive into a fjord." The boys were raised in "a special environment" like B. F. Skinner's patients. ("They were cages!" says a listener, aghast.) Thus, the Nixes steal babies for a new generation of experiments.
The "Bay View" town cops (played by Gregg Henry and Tom Bower) are beautifully useless—they mutter "this is getting out of hand!" at the news of more dead moms and kidnapped kids. A cancer-ridden Germanic psychiatrist, Dr. Waldheim (Frances Sternhagen), updates the police during one of De Palma's most elaborate tracking shots ever.
We learn the secrets of the Nix family from Dr. Waldheim, as she and the cops walk through the corridors of Mountain View's City Hall building, down Escher-like staircases, and into an elevator to the morgue. The walk ends with what could be called, as per Pee Wee's Big Adventure, the "Large Marge" shot: ("And when they found her body, she looked like THIS!").
On display is Lithgow's amazing plasticity, the range from simperingly benign to seriously malicious. He certainly could have acted the part of Hannibal Lecter. He excels as both the emasculated pediatrician and sleazy Cain. (Cain comes on to a younger girl, assuring her he's not too old for her: "It's not the mileage, honey, it's the make.") Is there an actor around who could top Lithgow's beatific smirk as he gives his two-timing wife the Desdemona treatment with a pillow?
One could speculate about the anxieties De Palma expressed in this tasty fantasy of toxic parenting, made shortly after the birth of the director's first child. Watching it, you can speculate on the fun a director can have when he works out his primal terrors on film.
Raising Cain: Collector's Edition
$25, Shout Factory