Movies
'Salt of the Earth'
The Oscar-nominated 'Salt of the Earth' celebrates the work of the photographer Sebastiao Salgado, who was drawn to documenting conflict, like a moth to a flame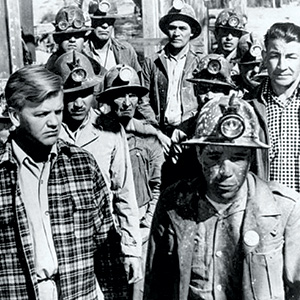 What's said about firemen could be said of the Brazilian Sebastiao Salgado, a bald, bushy-eyebrowed photojournalist: where most people run from a conflagration, he runs into it. Wim Wenders (Wings of Desire) and the photographer's son, Juliano, discuss Salgado's journey, as well as visit the land where this indefatigable traveler has finally come to rest.
The elder Salgado explains his work in the excellent French he picked up while he was living in Paris, as an exile from the fascist junta that ran Brazil in the 1970s. Raised on a big cattle ranch on the Rio Dulce in Minas Gerais state, he left to become an economist. After they left Brazil, his wife gave him a camera. Thus, Salgado quit his job and became a commercial photographer, a vocation that continued when he returned to Brazil.
The Salt of the Earth starts with images pilfered and much diluted for the finale of The Mask of Zorro (1998): the gold mines in the Serra Polada, a human swarm of 50,000 digging a vast crater with nothing but shovels and makeshift ladders. "Here, I have an idea of this planet," Wenders says in voiceover.
Salgado captured images of the drought that cleared Brazil's farmlands. In some north Brazilian towns, the people were so poor that they rented coffins for their dead children. The photographer made numerous trips to Africa during the course of the various upheavals, photos collected in the collection Sahel: The End of the Road. Sometimes he accompanied Medecins Sans Frontieres to the tent clinics, where the doctors treated deliberately starved refugees from Ethiopia, and the escapees from the slaughter in Rwanda.
The images here include cadavers of Coptic refugees, as dry and frail as dead leaves, washed, nude, bound with twine, in photos as loving and tragic as any Deposition of Christ. Salgado isn't moist-eyed. He has a point. It wasn't all futility. Some of the starving were saved, and the doctors did good work.
After capturing these images, we see how he spent his more recent years. It's as remarkable as the last act of Matisse's career: Salgado became a nature photographer determined to see the places on earth untouched by man, and he's working on a successful project to preserve the land he comes from.
PG-13, 110 Min.