Movies
San Francisco Jewish Film Festival
The celebration of Hebrew auteurs returns with screenings in Palo Alto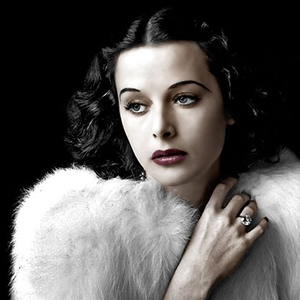 The Jewish faith has its share of patriarchs. But even though latter-day thunderers such as Karl Marx and Fritz Lang have biopics in the South Bay division of the San Francisco Jewish Film Festival, there are plenty of matriarchs during the five-day, 28-film stand.
Big Sonia by Leah Warshawski and Todd Soliday concerns a Kansas City tailor, still working into her nineties, who uses her spare time to testify to students about her own time as an alumnus of three different Nazi death camps.
A Classy Broad is about the film producer Marcia Nasatir, a Texan who went to Hollywood, where she rose as a talented script-reader. Eventually she backed one of the best feature films ever made about the Vietnam war, John Irvin's Hamburger Hill (1987). And some may recall her stint as an online film critic, doing a witty Siskel and Ebert-style podcast with her late husband Lorenzo Semple, Jr., one of the head writers on the Adam West TV show Batman (1966).
The July 24 free show Tracking Edith is a biography of director Peter Stephan Jungk's great-aunt, a Bauhaus-trained Viennese lady who became a Soviet spy in the UK. Edith Tudor-Hart was the agent who turned Kim Philby, the high-ranking traitor whose exploits gave John Le Carre so much to write about.
Bombshell: The Hedy Lamarr Story is about a star mostly known today as a punchline in Blazing Saddles. Lamarr gave the first example of sustained tasteful nudity in the cinema when she starred in Extase in 1933. She was underestimated as a mere glamor girl: "Any girl can be glamorous," she said. "All you have to do is stand still and look stupid." Lamarr was picky enough to turn down the role of Ilsa in Casablanca. But her experiments with radio paved the way for Wi-Fi, or so this documentary claims.
Speaking of war, the 30th anniversary restoration of Rafi Bukai's Avanti Popolo is worth seeing. A pair of Egyptian soldiers get lost in the Sinai desert in 1967, after the unexpected collapse of Nasser's Army. The humor here recalls Jarmusch's Down By Law. Salim Daw's recital of Shylock's speech to the court, delivered to some Israeli soldiers with whom they bivouac at night, is as weirdly apropos here as it was in To Be Or Not To Be (1942).
San Francisco Jewish Film Festival
Jul 22-27
CineArts, Palo Alto
sfjff36.jfi.org