Movies
Review: 'The Danish Girl '
In 'The Danish Girl,' Eddie Redmayne plays Einar Wegener, perhaps the
first person to ever undergo sexual reassignment surgery.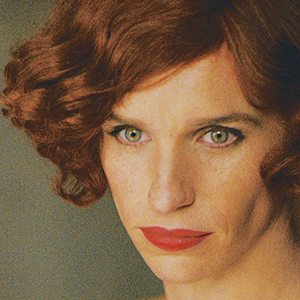 One of the first individuals—perhaps the very first—to undergo male-to-female sexual reassignment surgery, Denmark's Lili Elbe was, in a way, a martyr to the primitiveness of the procedure. The Danish Girl, a film based on David Ebershoff's novel about Elbe, roasted in development hell for years, likely because there was no way to reconcile the bloodiness of the surgeries with the chiffon and the satin.
Doing without gore, director Tom Hooper (The King's Speech) makes this a story of doomed romance, as the transsexual artist, Einar Wegener (Eddie Redmayne), is transformed into Elbe by the care of a solicitous wife—behind every great transsexual, as behind any other great man in a movie, is a great woman. Modeling in stockings to help his wife, Gerda Wegener (Alicia Vikander), finish a painting, Einar is spellbound by women's clothes.
"What you drew, I became," he says, whether or not his wife had any intention to become that kind of Pygmalion. Redmayne, stroking the gowns and furs denied to him, makes moments in The Danish Girl an unwanted reminder of Ed Wood's Glen or Glenda (a film that in the light of this new movie seems more ahead of its time than ever).
As Gerda, Alicia Vikander tries to animate this high-toned weeper by playing it big and bohemian, and striking a feminist note that's as subtle as a Clydesdale horse. Greta Wegener's work, more art-deco illustrative than anything, hasn't aged well. In the role, Vikander goes insouciant, flashing her obsidian eyes and wielding a cig holder. This style didn't seem anachronistic; as in Ex Machina, Vikander is remarkable at striking a balance between glamor and more steely qualities. What really seemed anachronistic is the way Gerda explains the concept of the male gaze to a portly client sitting for his portrait, as if she were Laura Mulvey straight out of a time machine.
The real Gerda was far more exotic than Hooper allows. Here, she's toned down to a one-woman man tempted by a fictional lover played by Matthew Schoenaerts Gabriel of Far From the Madding Crowd. The movie's intentions are good, but it's made for grannies.
The Danish Girl
R; 120 Mins.
Camera 7