Movies
Review: 'The Daughter'
Cinequest closes with'The Daughter', director and writer Simon Stone's
variation on the themes in Ibsen's 'The Wild Duck.'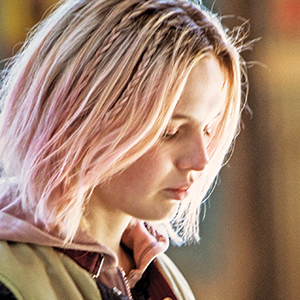 Cinequest closes with The Daughter, director and writer Simon Stone's variation on the themes in Ibsen's The Wild Duck. The title is deceptive. Even if Stone includes Ibsen's wounded duck, the movie is not about ducks, it's about chickens—the kind that come home to roost.
To his credit, Simon isn't merely reiterating the plot of the play. In a New South Wales company town, in the blue-misted mountains, a century-old family lumber mill is closing. The patriarch of the place is Henry (Geoffrey Rush), about to marry his much younger fiancée, who used to be his housekeeper. Henry's dissolute and angry son, Christian (Paul Schneider), has just returned from many years in America: he's been two months on the wagon and is hoping to change his life. Christian's old college friend Oliver (Ewen Leslie) is among the newly laid-off in the lumber town. Aside from the job stress, this easygoing man's life is peaceful—he's happily married to Charlotte (Miranda Otto), and his pink-haired daughter, Hedwig (Odessa Young), the delight of his life, is doing well in school.
The stage is well set and the cast is ready, but the focus on Christian as a clumsy Hamlet keeps this increasingly melodramatic film from coalescing. Rush's sturdy supporting acting—you can see the man holding back his skills to let the other actors shine—can't counterbalance Christian's tendency to blow up. Sometimes the sound cuts for a groaning cello soundtrack when Christian is having a tirade, suggesting that Stone wanted a little step back from some oversized acting.
There are impressive actors at work here. Sam Neill is Walter, the grandad who lives near Oliver's trailer. Neill puts more tensile strength into the role of the "grandad who has a small menagerie of wounded animals that he nurses back to health" role than you could imagine possible. He's the drama's moral center, too. When the scandal breaks, he cautions even tempers: "Everyone's got a story like this ... It's as old as the hills."
The cautions go unheard. The Daughter is ultimately theatrical, despite this novel look at a lovely and underexposed corner of Australia.
The Daughter
NR; 96 Mins.
California Theatre, San Jose