Movies
United Nations Association Film Fest & the San Jose International Short Film Festival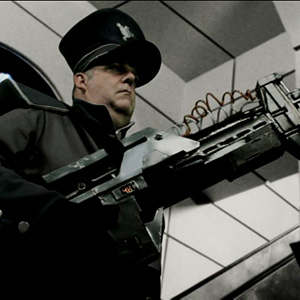 A double portion of film fests this week in the South Bay:
The 16th Annual United Nations Association Film Fest (Oct 17-27) founded by Jasmina Bojic, is one of the Bay Area's two or three most indispensable film events. This festival that first brought us Gasland, and thus, the awareness of fracking, to our area before anyone else did. This year's theme is "Individual to Universal"—and if that sounds potpourri-ish, so is the fest. Dozens of documentaries featured here have an eclectic range of subjects including Gore Vidal, Nicolai Tesla, the autobiography of an East Timor resistance member, the first direct-sales comic book shop in Guatemala, uranium mining, nuclear power plant proliferation, and the government-level homosexual discrimination wrought by American evangelists in Uganda. One can learn so much from this fest: unaff.org. Screenings take place in Palo Alto, Stanford, Atherton, East Palo Alto and San Francisco.
San Jose International Short Film Festival (Oct 17-20) is spreading to two screens this year, and offering extended programs, including a children's section and finalists in a three-day film competition. Highlights include: "SLOMO", about a neurologist chucking it all to become a speed skater; this just made the short list for the 2014 Oscar in short documentary. The Chicagoland-made "Treehouse" always stays on the tearfully affecting side of cute. The material would interest Spielberg: a little boy who has just lost his mother is befriended by the weirdette next door, who claims that she knows where the dead go É and she knows this because she's an alien. "Bad Toys" could be billed as a continuation of the famous short "Logorama" by new means: a toyroom floor shoot' em up mixed media, begun with double quotes from Marguerite Duras and Michael Bay.
It is a Belgian movie that is the knockout in this year's San Jose ISF. "Un Monde Meilleur" ("A Better World") is director Sacha Feiner's ingenious and engaging spin on the traditional retro-futurist dystopian tale. A bureaucrat begins his day enforcing the new anti-smile legislation under a building covered with posters exhorting "The Iron Hand in the Glove of Steel". What happens to this sourpuss functionary is worse than his worst nightmare. Feiner parodies the trad imagery of the 1984 knock-off; this madly clever short lampoons the unique type of person who can't be comfortable anywhere but in a completely totalitarian state. Screenings take place at CineArts, Santana Row in San Jose. Tickets and screening schedule available at sjsff.com.