Movies
Windrider Film Forum
Some positive news for a change from the filmmakers at the Windrider Film Forum in Menlo-Atherton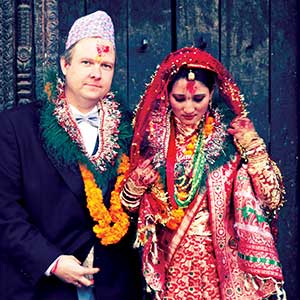 An emphasis on megadeath in the summer blockbusters suggests that there might be a niche for some positive counterprogramming. There's a raging debate on the Internet about whether Superman should have broken his time-honored rule not to take lives, although the friendly fire in the fight scenes in Man of Steel must have killed 50,000 people anyway.
It's all the result of fan-boy tunnel vision: thinking of the artistic effects of people flying through buildings, you don't think through the natural way to ensure that buildings get smashed while people are spared is by having a couple of scenes of a city being evacuated.
Running June 27-29 in Atherton at the Menlo-Atherton High School auditorium, the Windrider Film Forum Bay Area highlights an ever-improving selection of more life-affirming fare. The films are uplifting if not necessarily spiritual (even if one of the directors represented, Lauralee Farrer, spent three years in a Benedictine retreat).
The unpreviewed headliner is Evan Jackson Leong's documentary Linsanity (June 29, 7pm), about the Jeremy Lin phenomena. Leong was there at the right place at the right time to follow a real-life Cinderella story. Lin, the son of Taiwanese immigrants, was a star for the Palo Alto High School basketball team, the Vikings, who went on to Harvard. The New York Knicks decided to give Lin a try, and the point guard made sports history in 2013. How Lin's family handled the celebrity—and how Lin handled the vicissitudes of his career—is the subject of this already celebrated documentary.
The short-films program takes place June 29 at 2:30pm. Mountain View's Hacker Dojo is one of the settings for Love Hacking, Stanford student/Santa Cruzan Jenni Nelson's short documentary on a crosscultural courtship. Tim, a Mormon programmer, Skype-courts a Nepalese lady named Sarita when not working on a small flying platform reverse-engineered from a cellphone.
"In programming, you have an entire world you can control, but that's not the case in the real world," Tim tells the camera. Meanwhile, in Nepal, Sarita's fatherless family prepares for the unknown ("Maybe he don't have legs?" her mother worries). Nelson flies to the poor Asian nation to see the results in this compassionate but not sappy short.
No one is going to call me Nostradamus for predicting that Julian Higgins is going to be a name filmmaker. I was a little ahead of the story in his short film because, rather than despite of, the blunt title, Thief (not that I am an energetic Michael Mann fan, but there's a passel of Mann-heads who might argue that this title has been taken).
Thief has already made its impact on the student-film circuit due to its great ambition, the challenges Higgins set up for himself, his fine eye for decor and contrast (the smudge of a bloody thumbprint glowing on a milk bottle), and the creative use of Southern California locales to stand in for Iraq (the Salton Sea area, for instance, looks plausibly Mesopotamian).
It's often hard to drum up menace in a student film, and yet Muneer Katchi is convincing as a highly dangerous visitor stopping to strong-arm some food from a solitary goat farmer. Ultimately, the essence of the promise that Higgins shows here is that isn't afraid of quiet, intense moments.
Among the other short films is Hark from Jonathan Fung, professor at Santa Clara University and a self-described "abolitionist." A social-issues film about the continuing problem of human trafficking, the drama is contrasted with the struggle between brothers.
Surely Austin is such a desirable place to live that even the sanitation workers must be happy? Andrew Garrison's full-length feature Trash Dance (June 28, 7pm) follows the making of a performance piece starring—Pina Bausch-wise—an ensemble of nonpros in the dance business who are pros in the garbage business. In ride-alongs, choreographer Allison Orr learns as much about the people who clean the city up as they do about the art of dance—which we eventually see performed, one night only, at an abandoned airstrip.
Farrer's feature, Not That Funny (June 27, 7pm), is a romcom starring Tony Hale (of Arrested Development) as a serious single man who decides to work on his comedic side.
Tickets are available, but Linsanity (making its local debut) is expected to sell out.
Windrider Film Forum
Menlo-Atherton High School Auditorium
June 27-29
$10