Movies
Connected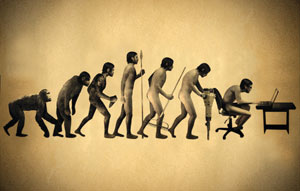 THE left-brain, right-brain split—perfect material for a sitcom in which a pair of wacky roommates are forced to share the same cramped skull—is the starting point for the semidocumentary Connected. It's (partially) a memorial of the director's father, San Francisco's Dr. Leonard Shlain. Shlain was an expert on the brain and the author of several books on language and art history—subjects he approached with passion and a lot of speculation.
As a memorial of Shlain's final illness, including the funeral footage, Connected is as beneath criticism as the home-movie footage it closely resembles. The director, Tiffany Shlain, is the pioneer of the Webby Awards. Her bloggish musings at first seem to critique the overuse of cellphones and social networking. She ends, though, with full-throated 1995-worthy Internet utopianism.
Connected also concerns Tiffany's in-vitro pregnancy, a matter she contrasts with Earth's environmental problems. Many of the ecological problems that some of the fifth grade and younger viewers might have missed are explained by narrator Peter Coyote.
If Connected is distinguished, it's because the film returns the parabola of irony right to where it began. The visuals are a midden of footage: public-domain animated cartoons, scavenged silent comedies and old TV commercials. Lab-coated scientists and Ike-era housewives pose as statements of the obvious are aired. ("The Ancient Greeks had a god of speed. His name was Mercury," "The average American consumes 195 pounds of stuff every day.")
Rather than wittily lampooning the 1950s high-school science film with these filched visuals, Connected might as well be the real thing: dull and littered with undeniably resonant but completely vague observations ("Somewhere along the way, did we lose our sense of what's important?")
Watching a New Age documentary is like riding on a bus with a lot of people you can't stand as it heads to a worthwhile destination. Am I arguing that we're not fouling our nest, that people shouldn't remember they're loved or that tending a garden won't make you feel better? Obviously not, but the other, less empirical claims here (such as the story of a child who saw a black aura emanating from a cancer patient) leaves one aware of the grinding gears and the long journey ahead.
Connected
Unrated
Opens Friday, Camera 12, San Jose