Movies
Incendies
Canadian drama tries too hard to dissect the horrors of war in Lebanon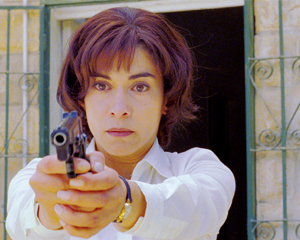 CELEBRATED as it is, Incendies, Canada's Oscar bid, is truly dire. The film's fans celebrate how it mixes a plot of Sophoclean inevitability with the history of how Lebanon tore itself apart in the 1980s. Incendies is, in fact, a melodrama of flabbergasting coincidence, resembling one of the many versions of Madame X, in which a mother is defended against a murder charge by the son she had to leave behind in his youth.
A morose, scarred woman goes cataleptic one day by the pool at her gloomy Montreal condo. She, Nawal Marwan (Lubna Azabal), dies, leaving behind a last testament in which she asks her alienated twin children, Jeanne and Simon (Mélissa Désormeaux-Poulin and Maxim Gaudette), to go to Lebanon and deliver a pair of letters. One is meant for their father, whom they never knew; the other is for the brother they never knew they had.
Rmy Girard, doing the Dickensian type of physically bumbling yet shrewd notary, holds the key to the mystery. It takes some dialogue about the sanctity of a notary's duty to explain why the notary puts Jeanne and Simon in unjustifiable danger.
The two Canadians play history detectives. Jeanne visits the mountain village where Nawal was thrown out in disgrace. The mother went to a college city where she becomes a rebel; ultimately, she had a further revolutionary career for a faction that doesn't do very much for its recruits. (The assassination mission we see isn't an example of how to protect your soldiers, either on the job or after they're captured.)
Incendies' doleful mood is heightened by the use and reuse of a Radiohead tune. The plague falls on all houses. Christian and Muslims alike are caught in the atrocities, up to the juicy horror of the final revelation. This horror is probably artistically justifiable as a symbol of the tangled roots of the civil war. Still, I find the drama inhumanly precise, blurry and unbelievable outside the strong lines of its equations.
Nawal is meant to be redeemed by her children. Her unspeakable tale explains her coldness; she is a heroine after all. But her other last request—her request for no epitaph—reveals the kind of character she actually is. She's a mother giving off one last burst of passive-aggressiveness from beyond the grave.
R; 130 min.
Opens May 13