Movies
Quick Takes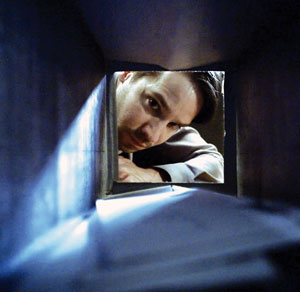 SHORT but to the point—the San Jose Short Film Festival hopes to explore the world of the minifilm during a three-day stand. There are well-known international figures getting their work seen here. Just out of Sundance is a short by Neil LaBute (In the Company of Men): Sexting, starring Julia Stiles.
Local filmmakers are also featured. Emmett Winters' The Valley depicts the story of how one Karinah Guzman overcame her childhood trauma of sexual abuse. Winters, who had been a senior at Santa Clara University, considered various topics for making of a film. When his cousin Karinah decided to go public with her story, Winters offered to tell what happened through film. Winters raised the money for The Valley via Kickstarter. Perhaps naturally, the project caused a schism among his relatives: "Half of the family won't speak to the other half," Winters said by phone.
The director, a fan of Scorsese, Tarantino and Francis Lawrence (I Am Legend) hopes to expand the story here into a feature film. "What I like about Lawrence is that he's really big in religious themes, and faith is a big thing for both me and her. My cousin struggled with this by herself for 10 years before she took it to court, and she made it through because of God—I'm trying to make this point very subtle, but I do want people to get it."
The scheduled films may be brief, but all the formalities will be observed, including a red-carpet reception and a program replaying the hits of last year's festival (the award-winners Blueberry and Dolores). One series includes eight animated films from the United States, Canada and Germany. Artist Jason Mecier's Jason Mecier Does Amy Sedaris is a 13-minute-long quest to complete a portrait of the comedienne/performance artist.
Pixar storyboard artist Emma Coats' Horizon follows a retro-futuristic war between groundlings and zeppelin-riding raiders. Retro-futuring also takes place in Grzegorz Jonkajtys' The 3rd Letter, in which a hapless factory worker fights an insurance company for the right to keep his heart ticking.
The short film is in such sharp focus at this young festival that one movie on display is Peter Meech's Winner Best Short Film. Meech's entry concerns an aspiring filmmaker who poses as the winner of the best short-film award at Sundance, with a film that's a half-second long. Want to see it again?
San Jose Short Film Festival
Thursday–Sunday
Cin–Arts Santana Row