Movies
Viva Fest!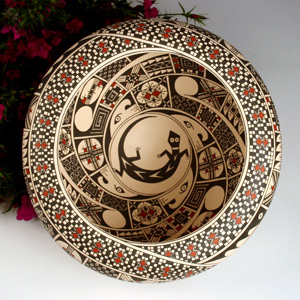 The annual Viva Fest! earns both of its exclamation points. The festival goes broader this year with film screenings at the Tech Museum and a "Cine y Cena" (movie and dinner) series Tijuana Jews (Sept. 12, 7pm) documents one of Earth's least known colonies, with a live performance by the Ronstadt Generation. Mosquita y Mari (Sept. 19, 7pm, at Morris Daily Auditorium, SJSU) is Aurora Guerrero's Sundance offering, about a first love between young Latinas in the barrio of Huntington Park. As a cautionary tale: the HBO documentary Weight of the Nation (Sept. 13, 7pm) outlines the scourge of obesity.
Just try fighting the calories after the 20th anniversary screening of Alfonso Arau's Like Water for Chocolate (Sept. 14, 7pm). The 1992 film was a Cinderella story, both in plot and in little-movie success. It's a magical-realist tale of love expressed through cooking. At the time of the Mexican Revolution, Tita (the delectable Lumi Cavazos) is refused marriage by her mother, thanks to some traditional tonterias. Tita sublimates her yearning for love in the kitchen, creating delicacies for those she craves and witches' dishes for those who steer her wrong. Give or take The Big Night and Babette's Feast, Like Water for Chocolate was the most interesting film in a genre dismissed as "food porn." This unlikely tale had an edge of sulfur and spice that distinguished it from imitators.
Unlike Tita, some viewers won't have to just watch and sublimate, thanks to a tasting from Berkeley's Casa de Chocolates on the night of the show. On Sept. 15, there will be a banquet (separate admission) at the Adobe Lodge at Santa Clara Mission with all 12 dishes from the film, such as "Northern Style Chorizo" and "Quails in Rose Petal Sauce."
Scott Petersen's documentary The Renaissance of Mata Ortiz (Sept. 15, 7pm) highlights the master potter Juan Cazeda and the pueblo of Mata Ortiz, Chihuahua. This village of artisans creates modern variations of pre-Columbian pieces by the Paquime people (there are some beautiful examples of these at Stanford University).
Lastly, as the calendar runs out (Sept. 30, 2pm): a multicourse dinner of indigenous foods will be part of a program on the "Maya Calendar Revealed." Time's up, or is it? Will Quetzalcoatl at last have his revenge on San Jose for that statue?