Music & Clubs
California Extreme Gaming Expo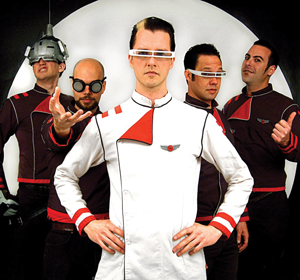 LEFT. RIGHT. Up. Down. Fire. There was a glorious stretch of several years in the '80s when that's about as complicated as video games got. This was a time when no one had to send their fingers desperately scraping the back of a controller searching for LR1 and LR2 buttons to toggle viewpoints and "strafe" was a thing Arnie did in movies, not a strategic move to be mastered. The California Extreme Gaming Expo celebrates that golden age of gaming with dozens and dozens of classic arcade and pinball games. Some of them are rolled in by collectors and never otherwise see the light of day. Some are there for sale or trade. But the main thing is, they're all playable—for free. There's also speakers, forums and live music, headlined by the Phenomenauts' sci-fi rock, and also featuring the Megas, 8 Bit Weapon and Gnarboots.
Saturday and Sunday, July 9-10
Tickets are $30-$40 for single day, $60 for both days.