Music & Clubs
John Doe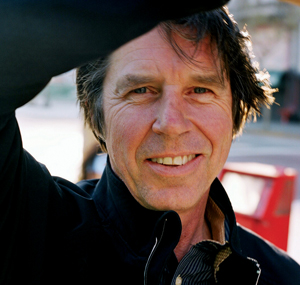 LOOKING BACK on his career, John Doe now sees the irony of naming his first solo album Meet John Doe . In fact, listeners who discovered him on the downbeat, rootsy record were only meeting half of him.
"The mistake I made when I did my first solo record was I thought the punk rock stuff I had done was not as valid," he told me.
That sounds crazy now, considering his band X is one of the most beloved bands in the history of American punk rock. Through their heyday in the early '80s, X simply couldn't make a bad record—from Los Angeles to Wild Gift to Under the Big Black Sun to More Fun in the New World , they got stranger and more fascinating as they went along. But even back then, Doe was fooling with country music, forming the Knitters with his ex-partner and X partner, Exene Cervenka. Along with X's drummer DJ Bonebrake and Blasters guitarist Dave Alvin, they easily mixed twang with post-hardcore power on songs like the trailer-park anthem "Call of the Wrecking Ball."
"I think there's a lot of similarities between punk rock and country music," says Doe.
It took him a while to find that balance in his solo career, but now he moves easily between the two genres. Some of his best solo songs, like "Lean Out Yr Window" and "The Golden State" (used in HBO's True Blood ) could easily have been X songs, while his 2009 album with the Sadies, The Country Club , was a fantastic set of straight-ahead country standards.
His newest solo record, Keeper , drops at the end of the month, and it might seem surprising to see a rock legend of his stature promoting it with a free show in a record store, as he'll do when he plays Streetlight Records on Thursday. But in fact, Doe is a huge supporter of independent record stores. His release with Jill Sobule, A Day at the Pass , was this last Record Store Day's most interesting release. It was fully funded by fans, who got to sit in while the pair recorded it live-before-a-studio-audience style, at the Pass, an L.A. studio that was about to be sold.-
Streetlight Records
Thursday, Aug. 25
6pm; free