Music & Clubs
Review: Mayhem Festival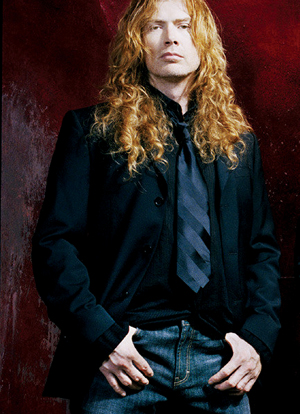 OH, MAYHEM FESTIVAL, why must you taunt me with your inconsistency from year to year? This 2011 edition, which arrived at Shoreline on Sunday, was pretty good. Not terrible, but not great. It had promise with some strong performances, but they were just too few and far between.
Bay Area legend Testament was, by far, the best band of the day. They headlined one of two smaller stages and brought their old-school thrash—what Bay Area metal's known for. Why they weren't on the main stage is beyond me. Suicide Silence and Kingdom of Sorrow also kept it brutal. The biggest and best surprise turned out to be on a tiny mobile stage about as big as a mid-size U-Haul truck: a two-man band called the Athiarchists, who played a blend of punk and thrash metal.
Machine Head opened up on the main stage, but most fans were waiting for Megadeth, who came out in full force. Dave Mustaine kept bringing up the fact they flew in from France the night before. Mon dieu, Dave, we get it. Following a short but powerful retrospective of their music, about one-fourth of the crowd left. Godsmack did their thing and Disturbed brought their sickness.
For fans, though, festivals like this (including Ozzfest, Slaughter by the Water, Warped Tour, etc.) are T-shirt contests. Who has the most metal, punk or hardcore shirt? Of course, there are always the ones who wear the shirt of a band that's playing. But the most points (with the possible exception of dragging out your Slayer shirt again) is to wear the shirt of the most obscure band that absolutely no one has ever heard of. That's why I chose a gruesome design from San Jose's own infamous Eyesores. I win.