Music & Clubs
Neko Case, Jeff Bridges headline Mountain Winery season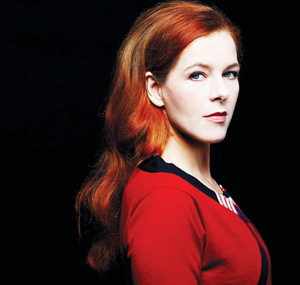 TICKETS GO on sale this week for the newly announced lineup of summer shows at Mountain Winery. With its rep as one of the top spots for outdoor concerts, Mountain Winery always draws repeat business—not just from fans, but from the headliner acts who want to come back every year. This year's season has plenty of them, but it's the first-timers on the newly announced summer season who really stand out.
Neko Case is possibly the hottest female singer-songwriter going after her post-New Pornographers solo career (technically she still contributes to the band) exploded with 2009's Middle Cyclone album. She's performed in San Francisco on recent tours, quickly selling out, but skipped over the South Bay. However, she'll make her Mountain Winery debut on July 1, with Calexico opening.
Also making his first appearance is the Dude himself, Jeff Bridges, on Aug. 26; he'll perform songs from Crazy Heart (for which he won an Oscar, of course) with his band.
Sarah McLachlan goes seriously intimate with a first-time show on July 17, and '80s-music fans (always well served by the Mountain Winery slate) get the Psychedelic Furs in their debut, with Tom Tom Club opening (Sept. 14).
Among the venue's repeaters this summer are Moody Blues, who open the summer season May 27; Lyle Lovett and John Hiatt (June 8); Lucinda Williams (June 25); Steely Dan (July 5); Kathy Griffin (July 16); Chris Isaak (July 22); Melissa Etheridge (July 29); Creedence Clearwater Revisited with Three Dog Night (Juy 30); k.d. lang (July 31); Doobie Brothers (Aug. 4); Garrison Keillor's Prairie Home Companion (Aug. 23); B-52's, with Human League and Men Without Hats (Sept. 8); Tears for Fears (Sept. 9); Willie Nelson (Sept. 11); Don Henley (Sept. 21); John Prine (Sept. 28); Emmylou Harris (Sept. 29); and ZZ Top (Oct. 4). Billy Idol closes the season on Oct. 8, rounding out a roster of over 50 shows.
Tickets go on sale Monday, May 9, for all Mountain Winery shows, available through livenation.com, mountainwinery.com and Ticketmaster outlets.