Music & Clubs
Prince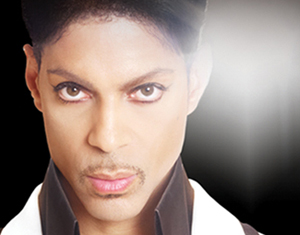 IS THERE any other living musician who could announce two shows at a 19,000-seat arena the week before he wants to play there? Well, maybe. But the point is, Prince is the only one who would actually do it. And at the end of last week, he did, fast-tracking two shows at HP Pavilion on Thursday and Saturday.
In fact, the Purple One has been making his living these days doing pretty much whatever he wants. It's as if now that he's experienced the highs of superstardom in the '80s and early '90s, and the lows of total irrelevance for a decade after that, he's freed himself from the last remnants of caring what people think. Not that it was ever much of a problem for the man who pushed the boundaries of sex, religion and sexy religion in pop music.
Seeing him in February at Oakland's Oracle Arena, I realized that the creative freedom he's given himself has put him at the absolute top of his game as a live performer. Seeing him onstage now is what it must have been like for audiences watching James Brown in 1968, or Michael Jackson in 1986. Has there been any other male performer who can move like this? He doesn't dance across the stage, he floats. He doesn't do dance routines, he goes where the music takes him. The difference between Prince and his predecessors is that Prince does it while playing guitar. Whether he's zig-zagging through hits like "Let's Go Crazy," "1999" and "Little Red Corvette"—often breaking into guitar pyrotechnics but always weaving the melodies back through—or going into full-on jam mode, he gives the kind of performance that has to be seen to be believed.
Thursday, May 19, and Saturday, May 21
HP Pavilion, 7:30pm
$28-$146.50