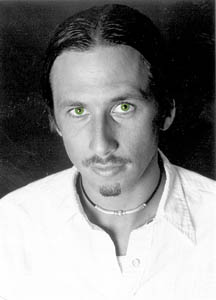 A-List: The DJ's soulful tracks are making waves in the underground circuit.





Rhythmic Destiny

Santa Cruz export Miguel Migs is one of the most watched figures in American house music

By Darren Keast

LIKE MANY aspiring musicians growing up in Santa Cruz with a jones to play black music, Miguel Migs found his way into a reggae band. The teenaged guitar player, who grew up in the San Lorenzo Valley and Santa Cruz proper, formed the dub/world-beat outfit Zion Sounds with mostly Jamaican and African musicians from the area. The local scene was receptive--Zion Sounds scratched out a name for itself by playing the Brookdale Lodge and the Boulder Creek Brewery in the early '90s, and then scored some gigs opening for downtown headliners Burning Spear and Culture. For Migs, topping the marquee at the Catalyst seemed like the most suitable music career goal to aspire to, not producing remixes for pop music's platinum-plated power elite.

But without any intentions or overt effort toward realizing the latter, that's exactly what he would wind up doing. Today 29-year-old Migs has given his signature soulful house treatment to Macy Gray, Lionel Richie and--sit down for this one--Britney Spears. He clocks dollars, gets mad respect in underground circles and performs from Iceland to Slovenia. He has no band mates, though, and trots the globe with a crate of records under his arm, not a guitar.

A decade after his homespun musical debut, Miguel Migs is a DJ and producer of international influence, and one of the most watched up-and-coming figures in American house music. But few in the uptempo club culture he is so well regarded in "have any idea what a chilled-out surfer dude he is," according to Jay Denes, president of New York's Naked Music, one of the labels on which Migs releases singles and DJ mixes.

Deep House Delights

Indeed, not many folks in the house community, which has its origins in gay, inner-city Chicago, speak with as many "for sures" and "right ons" as Migs. That's not to say the beach-based scene of Santa Cruz hasn't supported house over the years--in fact, famous San Francisco DJ collective Wicked threw some of its best parties on Bonny Doon Beach, and the house weekly Colors still packs 'em in every Thursday at the Vets Hall. But the variety of house that Migs resonated with--namely the deep, vocal-rich stuff--traditionally has thrived in urban environs, where people get dressed up (usually in black, it seems) to soak in its decadent sounds.

"Back in '91 and '92, when I was still in Zion Sounds, I'd drive up from Santa Cruz to go to parties in San Francisco," Migs remembers. "Mostly my inspiration came from the Love Garage, King Street Garage, Groove Kitchen and Together--some of those cool parties," which favored the more grown-up deep house sound over the acid house-style that was dominating the all-ages rave scene.

"I was hooked right away. I was instantly attracted to the deep, soulful stuff that the old school DJs were playing--the guys who were influenced by the early '90s New York soul house stuff. I went straight for that, and then a couple years later, when the band broke up, music was still the most important thing in my life, so if I wasn't going to be writing music in a band situation, I decided I'd be writing it in a studio situation. So the most natural step was to become a one-man band and do my own solo work, experimenting with electronic stuff."

The step from rootsy vibes of reggae to the chunky, straight-ahead rhythms of house for Migs wasn't quite as radical as one might expect.

"It's the overall feeling I got from house that attracted it to me," he explains. "I've always been into real soulful music, stuff like Sade--real smooth, emotional music. So combining that with a dance floor edge made perfect sense. And what you can do with it is limitless--you can make it real dubby with the bass lines and play with the effects on the voices--all the same stuff that I love about dub reggae."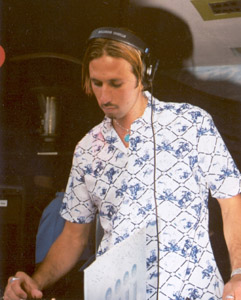 House Rules: Migs' mixes have slipped into the record bags of deep house DJs across the globe. With a handful of his contemporaries, he has come to embody the San Francisco house sound.

Burning Spears
In 1994, Miguel moved to San Francisco to give a shot at DJing a try. After playing at "little loft parties and the occasional warehouse thing," he started getting paying slots in clubs. Most DJs spend a few years spinning records to learn how the music works on a structural level and then transition into making their own tracks. Migs, though, started messing about in the studio almost from the beginning, since he had a musician's ear and knowledge of arrangement gained from his stint in Zion Sounds.
His first production work released was a remix of a track from Jay Denes' album on San Francisco's OM Records, which Denes recorded under the name Naked Music NYC. Denes soon after split from OM to found his own label, subtracting the "NYC" from its name. Migs, recording as Petalpusher, then released "Breaking It Down," the first single on Naked Music, which has grown into something of an indie powerhouse in its own right. He also put together the imprint's high profile Nude Dimensions Vol. 1 mixed CD, becoming one of Naked's most visible representatives in the process.
The requests to book him came from all over the world, and he currently spins at least two or three weekends out of the state. Migs also started his own Transport label and formed a creative collaboration with DJ Rasoul, recording together as Nightsource. In the last three years, Migs, Rasoul and a handful of their contemporaries came to embody the San Francisco house sound. Major label A&R reps, eager to get regional, underground cred for their mainstream artists, began knocking.
Some of Britney's handlers called Migs to do a remix of "Stronger," a song from her Oops!--I Did It Again album. "Yeah, it's a hokey thing to do--kind of a novelty really," he says, "but the money's insane, and it enables me to do the small independent stuff, which doesn't pay much.
"When I started doing this stuff, I never imagined it would turn into a living, but it has. I always planned to make music in some form or another, but I had no expectations of what it would be like."
As for Britney, she liked the remix so much her people asked Miguel for another.
[ Santa Cruz | Metroactive Central | Archives ]