Local Races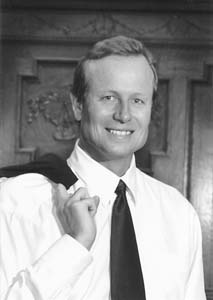 Santa Cruz County District Attorney
Recommendation Bob Lee

Once again the race for district attorney is shaping up to be the kind of vicious battle you might expect when lawyers in the same office duke it out to be top dog.
Challenger Bob Lee, a homeboy with 17 years experience of handling serious violent cases, contends that public safety has been compromised under incumbent Kate Canlis' reign as a result of minimally accomplished people being promoted to supervisorial positions based on their political support of Canlis in the last DA's race.
This system, says Lee, who has shown outstanding commitment and leadership as an assistant DA, has led to hard-core offenders going free or getting lenient deals. Lee, who has a reputation for being honest, ethical and unafraid to try the hardest cases, has a 97 percent jury trial conviction rate. Citing the example of Martin Perez, who got probation after viciously and repeatedly raping a 6-year-old girl, Lee says the overall conviction rate at the DA's office currently stands at less than 50 percent--a figure he says is shocking compared to 87 percent and 93 percent rates in Monterey and Santa Clara counties.
Canlis, who relied heavily on statistics during her successful campaign to oust predecessor Ron Ruiz, discounts Lee's numbers, but, as if to illustrate Lee's "favorites" accusation, has repeatedly run full page ads in the Sentinel, featuring some of the 38 assistant district attorneys in her office.
One of Canlis' photo-op darlings subsequently sent a venomous letter to the Sentinel accusing co-worker and challenger Lee of telling "bald-faced lies"--an accusation that got the county Deputy Sheriffs' Association not only endorsing but also walking precincts for Lee, who says he didn't ask for support within the DA's office, because he didn't want to drag his colleagues into partisan politics.
Meanwhile, Canlis, insisting she's unwilling to include malcontents in her inner circle, must explain to the Civil Service Commission--on the day after the March 5 election--why she should not be charged with a misdemeanor for firing chief inspector Alan Johnson--in the last hour of his probation--after she was elected, a move that may waste over $350,ooo in taxpayer money. And while Canlis says prosecutors have left because of the cost of living, Lee says the last five departed because of office politics.
True, Canlis has greater experience than Lee as an administrator, has initiated programs that steer at-risk youth away from gangs and drugs, and has opened a domestic violence unit. But Lee, who has a degree in public administration, promises to improve all Canlis' innovations-- beginning with including Watsonville in the domestic violence unit. Running an impressive grassroots campaign, Lee promises to increase public safety, to be accessible to everyone, and to surround himself with excellence.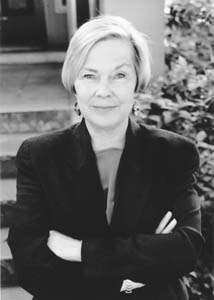 Santa Cruz County Supervisor, District 3
Recommendation: Mardi Wormhoudt

In another hotly contested but this time three-way race, incumbent Mardi Wormhoudt faces off with challengers Mark Primack and Mike Schmidt, meaning that if no one candidate gets over 50 percent of the vote, the race will go to a November runoff.
Wormhoudt, who has an impressive record of environmental protection and social justice, was mayor of Santa Cruz when the 1989 Loma Prieta earthquake hit, and has left a lasting impression as a leader and skilled consensus builder who gets things done. County supervisor since 1994, when she inherited her seat from environmental godfather Gary Patton, Wormhoudt has been instrumental in protecting the North Coast from development, eliminating offshore drilling and giving juvenile offenders options other than incarceration. Today, her top priority remains environmental protection. Opposed to widening Highway 1, she favors better public transportation instead.
Asked about the lack of affordable housing, Wormhoudt talks of increasing densities in appropriate locations, which to her mind are in cities and not in the unincorporated district. She favors requiring affordable units as part of all housing developments, providing subsidies that make lower income housing possible, and making UCSC accountable for its student housing commitments.
But though Wormhoudt says affordable housing is a priority, the current lack of it within her district, coupled with horrendous congestion on Highway 1, has created major chinks in her re-election armor that Schmidt and Primack have relentlessly exploited.
A former Santa Cruz Chamber of Business CEO, Schmidt is less politically well-known than Primack, a situation Schmidt has remedied by knocking on 10,000 doors in a move guaranteed to get him in shape, even as he garners votes. His pro-growth, pro-widening stance may sound like political suicide in Santa Cruz County, but Schmidt is banking on the votes of frustrated home buyers and commuters.
Though his efforts to fight the city's sleeping ban cost him his job with the Santa Cruz Chamber of Commerce, it gained him activist respect--and put the lie to rumors he's in the pocket of big business. Schmidt supports repealing the utility tax, which would cost the county a third of its discretionary funds, money Schmidt claims could be covered by cutting the county's salaries and planning department.
Challenger Mark Primack poses Wormhoudt the greater threat. After 11 years on the city's Zoning Board, Primack was elected to the Santa Cruz City Council 15 months ago, where the self-styled contrarian showed courageous leadership in dealing with the Camp Paradise dilemma. Though he credits Wormhoudt with preserving open space and establishing social services, Primack says he fought many of the same battles. Arguing that Wormhoudt's policies are not only ineffective in dealing with the current housing crisis but have contributed to it, Primack, who is an architect by profession, favors mixed-income developments and accessory or granny units, but does not support affordable housing projects, which he describes as segregation. A supporter of widening Highway 1, which he does not see as a bridge to future growth, but as a fix after decades of neglect, Primack proposes a light-rail link to ease traffic congestion.
Primack's opposition to the living wage, which he says is useless without affordable housing, gives us serious pause. And his contrarian tendencies make us wonder if he has what it takes to get consensus, but his ability to listen and come up with creative solutions is impressive. Less polished than Wormhoudt, Primack has had fewer chances to get his message across to voters, in part because he was a late entry into the race, in part because of a system that makes endorsements with little candidate face-time. In the event this race goes to a November runoff, we hope both candidates have a chance to fully debate their varying positions, reflect on their record and their current political actions, before garnering endorsements.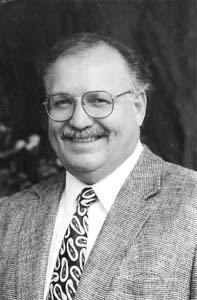 Santa Cruz County Supervisor, District 4
Recommendation: Tony Campos

Incumbent Tony Campos' bumbling persona sometimes gets him into trouble, but the 58-year-old real estate business owner has consistently made decisions that have benefited Watsonville, helping to negotiate the future courthouse plaza, a third high school, a vocational tech center and an elder care facility, and improve Watsonville's roads and parks. He has also supported some of the most poorly paid members of his community and has fostered a spirit of cooperation on a diverse board, earning the respect of many. He failed to get the SEIU's endorsement, but garnered the support of the Teamsters Union and of every Watsonville City Council member except his opponent, Ramon Gomez, and Gomez' campaign manager, Richard de la Paz.
Challenger Ramon Gomez is 26 years younger than Campos and currently serving his first term on Watsonville City Council. Bright, energetic and ambitious, Gomez has helped open computer labs in low-income areas and get neighborhood grants for community oriented projects. With endorsements from the Monterey Bay Central Labor Council, SEIU Local 415 and the United Farmworkers of America, Gomez says he represents the interests of the Pajaro Valley better than Campos. But the 32-year-old paralegal's influence sometimes seems more divisive than unifying and he could be trying to be too many different things to different groups, as evidenced by his endorsement from the Republican Central Committee.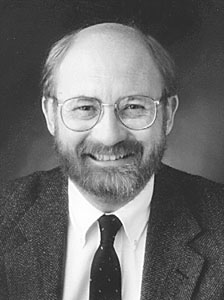 27th Assembly District
Recommendation: John Laird

Democratic 27th Assembly District candidate John Laird cruises uncontested through the primary, as Scotts Valley Mayor Stephany Aguilar and Monterey Realtor Chuck Carter battle to be the Republican challenger.
Aguilar, who has served on Scotts Valley City Council for the last six years, gets riled at the housing element the state's Housing and Community Development office issued, which she says, ignores the region's infrastructure limitations. Her interests are congested roads, saltwater intrusion and boosting sheriffs, police, fire and parks departments. Promising to restore lost funding to community colleges, Aguilar supports the agricultural industry, and was recognized by Republican political action committee as one of the most effective women Republican legislators.
This year's election marks opponent Chuck Carter's third attempt at this Assembly seat. His agenda involves slashing taxes, scaling down government, building dams, fortifying security and securing the water supply. He believes California needs more facilities for electricity generation, and blames the state for making wasteful energy decisions. He would like to cut the capital gains tax in half and repeal all utility taxes.
Democratic nominee John Laird has been mayor of Santa Cruz twice, and served on the City Council for the then-maximum of nine years. He notes that the newly redrawn 27th Assembly District will essentially be the same--plus 50,000 residents of southern Santa Clara county in Morgan Hill and Coyote Valley, who have different interests, but common links with the coastal community.
As far as highway widening, transportation and education go, Laird says he will support whatever county and local people want. Instrumental in opposing federal efforts to drill offshore, Laird is committed to preserving the environment, fighting for social justice, just as he always has throughout his political career. His first goal, if elected, would be to find a long-term fix for community college funding and focus on teacher recruitment and retention issues within the school system. The first openly gay man to run for the California Legislature, Laird is committed to diversity, and to sustaining a healthy environment and economy. He also has an intentional sense of humor, something sorely needed in Sacramento.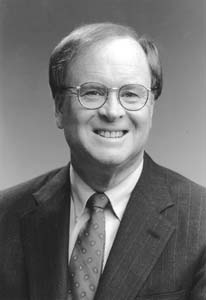 17th Congressional District
Recommendation: Sam Farr

Voters in the 17th Congressional District have a lot to choose from, with two Republicans, two Democrats and one candidate each from the Green and Libertarian parties.
The district is a Democratic stronghold which incumbent Sam Farr has presided over since 1993, basing his decisions on his underpinning philosophy that the three E's--economy, education and the environment--are the most important issues in this region.
Farr's Democratic challenger, once again, is Art Dunn, a 77-year-old Monterey businessman who has made 15 consecutive bids for the job and proposes boosting the economy by creating manufacturing jobs and public works projects for energy, transportation and water.
Meanwhile, Republican challenger Ignacio Velazquez is using Farr's slogan of "the three E's," much to the annoyance of the Farr campaign. A restaurant owner and electrical contractor in Hollister, Velazquez is making his first run for political office and wants to cut taxes and government spending, bolster national security and pursue renewable energy resources.
Velazquez's challenger, 46-year-old Salinas businessman Clint Engler, wants to eliminate taxes and supports an increase of national defense. Making his second bid for the seat, Engler is strongly anti-choice and pro-gun rights, and against women in the military.
The Libertarian candidate, 38-year-old software engineer, UCSC graduate and Santa Cruz resident Jascha Lee, believes civil liberties are being traded for security. He would like to see the federal government scaled down and more sovereignty returned to individuals. He wants to uphold the constitutional amendments that call for the right to bear arms and the right to not be subjected to unreasonable searches. He also wants to eliminate government spending on the drug war.
Santa Cruz resident and paralegal Ray Glock-Grueneich is the Green Party candidate. A former civil attorney, Grueneich is a self-proclaimed expert on the Constitution and supports gays in the military.

Voter's Guide: Local Measures, State Propositions, Voter Reference Guide

[ Santa Cruz | Metroactive Central | Archives ]