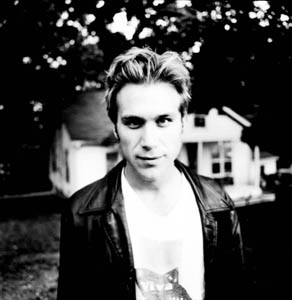 Photograph by Alison Dyer

Viva Snider: Longtime KPIG favorite Todd Snider returns to the Rio Saturday.

Closer to Fine

Todd Snider is just happy to be here at all

By Steve Palopoli

It's all fine and good to write a funny, catchy song called "Alright Guy." It's all fine and good to be an alright guy. But if you write a funny, catchy song called "Alright Guy," and you are an alright guy, your identity will be nailed to that song at every possible opportunity--regardless of how ironic, cheeky or just downright nonautobiographical you intended it to be--for a long, long time.

The thing is that, for a while there, Todd Snider was definitely not alright. In fact, as he returns to the road after a nasty few months and a stint in rehab, his song "Happy to Be Here" seems like a far better pick.

"I came off the plane in Florida and I had a stomachache," says Snider. "The next day, I was at the doctor's to see what it was, and he started pushing around my stomach, and he was like, 'Does this hurt? Does this hurt?' Then the next thing I know, I wake up in the hospital and I go, 'What happened?,' and they said, 'You fainted in your doctor's office.'"

It was Snider's third time in rehab, having been hooked for some time on pain medication.

"I'm not taking any drugs except the ones they give me now," he says. "That was scary."

When he plays the Rio Saturday, he'll be picking up where he left off on a tour that, between all the poking and fainting, almost never made it to Santa Cruz at all. So you might say Snider's feeling lucky. Certainly he's feeling thankful, most of all to his wife, Melita, who, to hear him tell it, is the chief reason he's still around.

"If it wasn't for my wife, I don't know what I would do," he says. I've played 4,000 shows, and I wanna play 4,000 more, but if I don't, I don't. Even more than my music and my career and my records, I've got this woman I'm in love with, and she's got this art I don't want to stop looking at."

In light of that, Snazzy Productions' Sleepy John--recently immortalized on record yet again in Snider's "Beer Run"--suggested that Melita and Todd do a sort of mixed-media show: while he plays at the Rio, her art (which can be seen on artbymelita.com) will be on display at the Rio's adjacent art space, Next Door. Todd, for his part, thought it was only the best idea ever.

It does have a certain resonance once you realize that Snider's wife of five years (whom he met--you guessed it--in rehab) is responsible not only for inspiring Snider to return to the kind of witty songs that got him noticed in the first place, but for him still being in music at all.

"When I met her, I was ready to quit," he says. "We keep each other going, we do it at the same time. We get up in the morning and she paints while I work on my songs. When I met her I was going through this phase when none of my songs were really funny anymore, and she showed me her paintings and I think they're funny and they make me want to be funny."

By this time, you're already thinking, "My God, could these people be any more sweet and adorable?" People, you ain't seen nothing yet.

"My dream is for us to be like some gypsy art show on the road. I would love it if every night people could see what she was doing," says Snider. "And if we could bring our dogs, too, that would be pretty good."
---
Todd Snider performs Saturday, March 27, at 7:30pm at the Rio Theatre. Tickets are $22, available by calling 831.479.9421 or at Etc Etc Etc, 1900 Commercial Way, Santa Cruz. An exhibit of paintings by Melita will be on display the same day at the Rio's adjacent art space, Next Door.
---
[ Santa Cruz | Metroactive Central | Archives ]