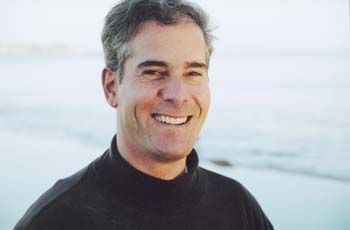 Intersections: John Malkin talks about 'Sounds of Freedom,' his collection of interviews with musicians about art, spirituality, anarchy and compassion.

Interviewing Anarchy

Local author, musician and DJ gets personal with some musical luminaries--and their views might surprise you

By Peter Koht

Most interviews are only set up for promotion. In fact, artists usually view talking to the press as a necessary evil. The truth is that the plurality of musicians would really rather be playing. In the entire media machine, it's a rare bird like Charlie Rose or Terry Gross that gets to move beyond the publicity and into the personal. Imagine the surprise then that most musicians feel when they schedule an interview with John Malkin. A long time DJ on Free Radio Santa Cruz, Malkin's interviews are intended to air on a low-power FM station that is under constant threat of FCC persecution. Not exactly Clear Channel. In addition to this, Malkin comes to the interview with a specific agenda: to talk about the intersections of art, spirituality, anarchy and compassion.

"Very few people wouldn't answer my questions," Malkin tells me. "It's only every once in a while would I get someone who said, 'I have no idea what you are talking about.'"

Malkin has just compiled some of the interviews that he has completed into a new book called Sounds of Freedom: Musicians on Spirituality and Social Change. Published by Parallax Press, the book features interviews with an incredibly wide variety of artists, from Steve Reich to Boots Riley. Research was vectored along a simple trajectory.

"I wanted to ask them what kinds of answers that they found to the questions that they ask in their work," Malkin explains. "I try and find things in their books or music that are pointing towards ideas that are relating to the subjects that I want to talk about, whether it be suffering, spirituality or anarchism."

Anarchy plays a huge role in these collected interviews. Malkin and many of his interview subjects view anarchy as a process more akin to the beliefs of the Sufis than the work of the Wobblies.

"Anarchism is thinking for yourself and not requiring an intermediary. It has a lot in common with some authentic spiritual practices. For example, the mystic traditions in Islam, Judaism and Christianity are also concerned with removing the intermediary between yourself and God."

It's ironic that so much of Malkin's work in this book acts as an intermediary between the personal beliefs of musicians and the public at large. It is a weighty duty to properly record the spiritual beliefs of a person with respect. Many of the issues raised in this book are rather beyond the carrying capacity of nouns and verbs. Or as Malkin puts it, "Words are difficult because they are symbols and symbols are not the things. Words are not the feeling that they are describing."

"For example," Malkin continues, "to me a word like spirituality means experiential discovery. You don't need to believe anymore because you have experienced it. It's the same thing with anarchy; you don't have to believe in democratic union of people, you can have the direct experience of organizing of meeting your needs and the needs of your community."
---
John Malkin will give a talk about his new book, 'Sounds of Freedom,' on Thursday, May 19, at 7:30pm at Bookshop Santa Cruz, 1520 Pacific Ave., Santa Cruz; 831.423.0900.
---
[ Santa Cruz | Metroactive Central | Archives ]