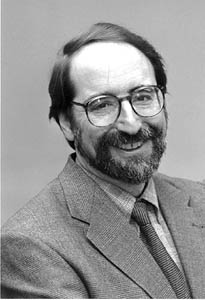 The Barbarian Innovations: 'Vermeer in Bosnia' author Lawrence Weschler will speak at Capitola Book Cafe on Friday, Sept. 24.

Beauty and the Beastliness

Lawrence Weschler shows how brutality has existed side by side with incredible artistry throughout history in 'Vermeer in Bosnia'

By Jonah Raskin

Jan Vermeer never set foot in Bosnia. And no portrait by the 17th-century Dutch artist hangs anywhere in all of Bosnia.

But that doesn't stop Lawrence Weschler from linking Vermeer to Bosnia, or from connecting the arts to the history of human atrocities in the provocative essay that provides the title for Vermeer in Bosnia (Pantheon; $25.95 cloth), a collection of nearly two dozen dazzling essays that range across continents, centuries and intellectual disciplines. Weschler will speak at Capitola Book Cafe on Friday, Sept. 24.

The author of 11 books, and the director of the New York Institute for the Humanities at New York University, Weschler covered the Yugoslavian War Crimes Tribunal in Holland in the 1990s. In his spare time, he escaped to the Rijksmuseum and came to the realization that Vermeer's Europe was a forerunner of Bosnia at the end of the 20th century, only more so--a whole continent caught up in "sieges and famines and massacres and mass rapes, unspeakable tortures and wholesale devastation."

The essays collected in Vermeer in Bosnia have been previously published, most in The New Yorker. The essay on Art Spiegelman--the author of Maus, the postmodern comic book about the Holocaust--appeared in 1986 in Rolling Stone. And the essay about Weschler's maternal grandfather, the Viennese-born composer Ernst Tosh, who escaped the Nazis and set up shop in Hollywood, appeared in 2002 in The Forward, the veteran Jewish newspaper.

"I started out writing for the L.A. Weekly and the L.A Reader," Weschler says during a recent phone conversation from Utah, on the last day of his summer vacation. "I loved Hunter S. Thompson and Norman Mailer; I told myself I wanted to grow up and write like them."

There's solid work from nearly two decades in Vermeer in Bosnia, but Weschler seems to have done his best writing in the 1990s, when he hammered out one red-hot essay after another. Working by means of accretion and digression ("But I digress," he writes in a preface whimsically titled "In Lieu of a Preface"), he encircles his subjects, piling up mounds of evidence until he has exhausted his resources without exhausting his readers.

Though he was raised in L.A. ("I grew up watching Sandy Koufax pitch for the Dodgers," he says) and though he writes passionately about L.A. artists like David Hockney, and insightfully about L.A. events like the earthquake of 1994, he writes best about Europe, Europeans and Jewish-American descendants, like himself, of European exiles and émigrés.

Weschler's brain really catches fire when he writes about the Holocaust, religious wars of persecution and the unending slaughter of countless men, women and children across Europe, from the 17th century to the present. And yet he doesn't simply describe in graphic detail how, for instance, Yugoslavian Serbs captured a Muslim soccer star some years ago and forced him to watch as they raped his wife and daughters, slit their throats and then set him free. From the unmitigated spectacle of horror and torture, he moves gracefully to the realm of painting, film and music.

It's the radical convergence of culture and politics that propels his work. Whether he's writing about Jan Vermeer, Roman Polanski or Art Spiegelman, Weschler shows how brutality has existed side by side with, and perhaps inspired, works of awesome beauty, from The Girl With the Pearl Earring to Chinatown, The Pianist and Maus.

At the heart of this book there's a delightful interview with Lawrence's daughter Sara that Ira Glass broadcast on This American Life. If you heard the program in which she talks about the 4-inch-tall inhabitants who huddle under the floorboards of their New York apartment, you'll want to read it. And, if you've already read Weschler's essays in magazines you'll surely want to reread them again in this book. You'll appreciate how much intellectual territory he shares with European critics like Walter Benjamin and E.M. Ciorcan and, closer to home, our very own Susan Sontag.
---
Lawrence Weschler speaks on Friday, Sept. 24, at 7:30pm at the Capitola Book Cafe, 1475 41st Ave., Capitola. (831.862.4415)
---
[ Santa Cruz | Metroactive Central | Archives ]