State Races

U.S. Senate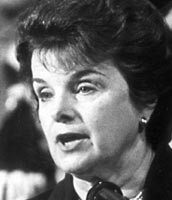 During the Democratic National Convention in Los Angeles, Rep. Tom Campbell (R-San Jose)--who was shut out by his own party at the Republican convention--had a prominent speaking role. Not at the "real" convention but at Arianna Huffington's Shadow Convention. To a crowd of protesters and malcontents, Campbell spoke passionately about the country's misguided war against drugs.
Voters already know Tom Campbell as an enigma. In 1997, he defied his party's leaders by voting to oust then-House Speaker Newt Gingrich. The following year, he toed the party line by voting to impeach President Clinton.
The question then is, Which Campbell would show up at the Senate confirmation hearings for a new Supreme Court justice: the party boy who impeached Clinton or the party pooper who told Newt to get lost. It's an intriguing gamble, but one we're not willing to make given the very real prospect of a Republican president presiding over a Republican Congress. We still need the Democratic Party and its pols to offer some counterbalance in the next four years.
Recommendation: Dianne Feinstein
15th Congressional District
We like Mike. And those three words may be enough to make some Republicans stop reading right here. After all, the race between Democratic Assemblyman Mike Honda and Republican Assemblyman Jim Cunneen for this hotly contested seat isn't really coming down to personality and performance--it's coming down to party and specifically, which one voters want to see control the U.S. House of Representatives.
The coveted seat for the 15th Congressional District, which spans from southwest San Jose to Scotts Valley, is viewed by many political observers as a solid chance for Democrats to regain control of the House. This year, with Tom Campbell bailing out of the House (and seeking to unseat Dianne Feinstein for Senate), Demos are eager to reclaim the territory once watched over by Norman Y. Mineta, before his unfortunate seduction by Lockheed midterm in 1995.
We don't dislike Jim Cunneen. We think he's a bright Republican, a decent legislator and an accessible politician. Honda, on the other hand, can be counted on to watch out for little guys and big guys alike. A longtime Demo, Honda speaks Spanish, cares about the environment and is a politician who we think understands the diverse needs of this wildly configured district.
Recommendation: Mike Honda
County Races
District Attorney
Unlike the office of county supervisor or city councilmember, few people, thankfully, ever have an opportunity to do business with the district attorney. Many voters will go to the polls with only a vague notion of the two names on the ballot, Ron Ruiz and Kate Canlis. Those unfamiliar with the choice and wishing to cast a politically correct vote may look at the choice between a woman and a Latino and be confused. The choice, in our mind, is clear.
Metro Santa Cruz strongly recommends a vote for Ron Ruiz.
Thanks to the Canlis campaign of cooked statistics and exploited crime victims, much of what voters have heard about Ruiz will not give them confidence. Ruiz is hardly without faults: he is a lousy politician, first of all, and lately he has shown a disturbing propensity to shoot himself in the foot in the press. But he is an ethical prosecutor who has fought hard to bolster public safety.
The case most often cited by the Canlis campaign to discredit Ruiz is the murder of Leticia Coronado by her estranged husband, Isaac. Canlis' supporters blame Ruiz for Leticia's death, yet the domestic-abuse case against Isaac was initially handled by Canlis as acting DA prior to Ruiz taking office. Canlis has never been able to demonstrate how she would have handled the case differently and prevented Isaac Coronado from committing the murder.
Canlis blew a similar opportunity to prosecute a potential murderer in the case of Stephen Cardoza, the man accused last November of stabbing his girlfriend, Danielle Dewart, 77 times and then running her over with his car. Cardoza was arrested in 1995 for battery and again in 1997 for assaulting his mother. Canlis declined to press charges.
Canlis' willingness to exploit crime victims under dubious circumstances for political benefit makes her morally unfit to serve as district attorney. She should not be rewarded at the voting booth.
Recommendation: Ron Ruiz
County Supervisor District 2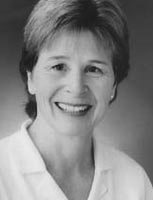 In March, we endorsed political newcomer Ellen Pirie for the vacant District 2 seat on the Santa Cruz County Board of Supervisors. The primary election narrowed the field to two: Pirie and Santa County Assistant District Attorney and crime novelist Christine McGuire.
We still believe that Pirie is the best choice for voters of a district that faces some serious growth, traffic and development issues in the coming years. With her years as the directing attorney for the nonprofit Senior Legal Services, Pirie has demonstrated her commitment to public service. She has strong labor, Democratic and environmental backing. She balances her concern for preservation of farmland and a progressive approach to growth with a realistic appreciation of the need to widen Highway 1. McGuire has shown what strikes us as questionable prosecutorial actions in the past (as reported in "Truth and Consequences" in our Jan. 26 issue).
Recommendation: Ellen Pirie
---
Next Week: Props, pols and more.
---
[ Santa Cruz | MetroActive Central | Archives ]