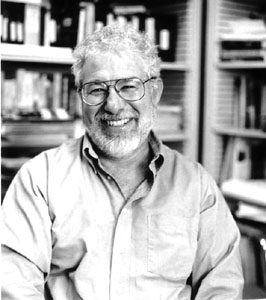 Costume Capers: We have never seen this man and Jerry Garcia in the same room together.





Nüz

Halloween Statements

With the election almost upon us, what kind of statements are candidates planning to make with their Halloween costumes? As of presstime, those we spoke to had yet to decide, but City Council candidate Mike Rotkin says he once went as Jerry Garcia, complete with wig, electric guitar and tie-dye T-shirt.

"I thought it would be cute, but it wasn't. As I walked down Pacific Avenue, I had people following me saying, 'Jerry, we knew you'd never leave us,' and grabbing my ankles," Rotkin recalls.

As county supe Mardi Wormhoudt points out, "Mike doesn't have to dress up to look like Jerry--at least not in between haircuts." Wormhoudt, who's defending her seat against Mark Primack, said that once, during a campaign about offshore drilling, she went dressed as an oil slick.

"I wore a black plastic garbage bag, draped with kelp, so I was like Pig Pen in the Peanuts cartoon. I had these little flies following me, which was perfectly repulsive," Wormhoudt said.

Another time, she and John Laird, who is running for the 27th state Assembly District, together with John Flores, went as the Supremes in great big bouffant pink wigs. "Which was pretty funny since they both have beards."

For his part, Primack is just not having the whole dress-up thing.

"To quote Joseph Heller, I have 'inhibitions of steel.' Meaning that I don't wear costumes, and never have. It's not in my nature to assume some other identity," Primack said.

Meanwhile, one anonymous tipster suggested Mike Schmidt, who helped co-author Measure P, the initiative to repeal the city's utility tax, should dress as a rat leaving a sinking ship.

Ooh, that one hurts, especially since having tried to engineer Measure P, or what some have described as "the decimation of our city," Schmidt has accepted a job as CEO of the Chamber of Commerce in Tracy, a city that Schmidt gleefully notes does not have a utility tax in place.

Schmidt, who placed third in the supe's primary and is now urging his supporters to back Primack, said he helped author Measure P "to try and give voters the opportunity to vote on their city's utility tax, which they've never been allowed to [do] since the tax was introduced."

While many are optimistic that Measure P won't pass, Schmidt's bet, predictably, is that it will.

"I sense a lot of people are saying one thing but will do another on election night. A lot of business people are saying that when they get in the voting booth, they are gonna vote how they want," he said, adding that if that happens, the city "can tighten its belt. I've heard Assistant City Manager Martin Bernal say that we try to act like a big city and provide big-city services, but I think voting will reflect that that people want us to start acting like the small city we are."

Spooky Election Procedures

By the way, if Primack is elected to the hotly contested supe seat, the City Council is going to have one member who won't need a costume: the Invisible Man. Should Primack vacate, the council can fill his open seat either with a special election or by appointing a replacement.

City Attorney John Barisone said the last time a vacancy occurred--when a councilmember resigned after sending out obscene Valentine's Day cards--the council appointed Katherine Beiers, who won her seat in the next election.

"Whether the council decides to hold an election or make an appointment would be a purely political decision," he said.

Primack, as you might imagine, is already indulging thoughts of who his replacement might be. "I know what it takes to win an election, and that rules out some very good candidates who don't have the stomach, stamina or experience. But this would be an opportunity to bring someone good on board," he said, before adding with a ghoulish laugh, "We can't rule out the council appointing Mardi Wormhoudt."

More Bang for Your Buick

City Council candidate Phil Baer, who's running his campaign on a "Get heroin off the streets" platform, called last week to say his "poor reliable old Buick, which used to be green but has a brownish hue thanks to the patina of time," had its windows smashed on Oct. 22.

"It's a bit of a classic that needs lot of work, but we love it," said Baer, even as his car was having its windows fixed.

Though there were no witnesses, Baer says there is little doubt in his mind that "heroin dealers did it in retaliation."

Meanwhile, police officials say there's no evidence pointing to any particular suspect but acknowledge that gangs operating in Baer's Beach Flats neighborhood. fight for control of the heroin trade and are directly or indirectly responsible for much of the city's crime, including four homicides this year.

Says Baer of his heroin-only platform, "My campaign is not a vote for me. I'm not a City Council type--I can't stand the whole City Council mentality, which is almost down there with prostitution. In fact, I view the council as having emotional problems, like wanting to be the high school president forever, but I see a need and would serve if elected. Vote for me if you want to make a statement about heroin."

Baer says that throughout his campaign he's tried to get fellow contenders like Mike Rotkin, Cynthia Mathews and Tim Fitzmaurice to acknowledge that there's a real problem but claims his efforts have been to no avail. "When I talk about heroin, they practically call me a racist," he said.

But Rotkin, noting that Baer has not been in touch with him for two years, said, "Phil raises a very valid concern but would be more successful if he got together with his Latino neighbors. And to say the city has ignored the problem just isn't true. I don't think our current approach works here or nationally, but the city has enforced all its laws and organized several successful stings."
---
Nüz just loves juicy tips: Drop a line to 115 Cooper St, Santa Cruz, 95060, email us at , or call our hotline at 457.9000, ext 214.
---
[ Santa Cruz | Metroactive Central | Archives ]