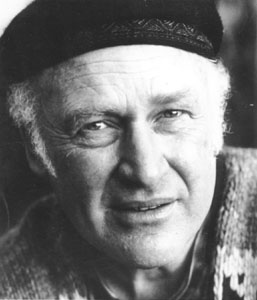 Sometimes a Great Novelist: Ken Kesey, 1935-2001, was the prankster of modern American literature.





The First Time I Heard of Ken Kesey

With 'Cuckoo's Nest' and 'Sometimes A Great Notion,' Kesey influenced a generation of writers and readers

By Morton Marcus

I HAD BEEN in California less than six months when I first heard of Ken Kesey, who passed away this weekend at the age of 66. It was during a rainy day in the winter of 1962, and I was seated around an oval table with the 10 other members of the Graduate Creative Writing Seminar at Stanford University when our teacher, the eminent American novelist Wallace Stegner, strode into the room and began reading from an advanced copy of a novel he'd just received written by a student from the previous year's class.

Stegner read the novel's prologue and then began to criticize it unmercifully, specifically pointing out its exaggerated imagery, especially, I remember, the writer's description of a black orderly's eyes being as empty as vacuum tubes.

Stegner's assault made me uneasy. I had thought the prologue was electric with a raw energy I found mesmerizing. I raised my hand and, as respectfully as possible, pointed out that the prologue was being told by a character in the novel, a character who, by his own admission, was an inmate of a mental institution. Stegner looked at me. "And what do you have to say about the vacuum tube eyes? Would the speaker, an American Indian, use such imagery?"

Everyone in the class turned toward me. "I don't know," I answered. "I haven't read the rest of the book. But, but what if the speaker is a radio repairman?"

Now that may sound like an absurd answer--it certainly did to the rest of my classmates, who broke into a decorous shower of titters--but I had been discharged from the Air Force several years before where, for a time, I had been a radio repairman and had to learn all about vacuum tubes.

My answer, however, ended the dialogue with Stegner. It would be several months before I came across the novel again, Ken Kesey's One Flew Over the Cuckoo's Nest, and found out that the book's narrator, Big Chief, had been a radio repairman in the Army.

By then, the novel was all the rage throughout the country. I read it as hungrily as millions of others, finding it carefully thought out and brilliantly executed. It became one of my favorite books, not the flawed realistic novel Stegner had thought, but a parable of the American experience, an audacious symbolic vision of the struggle of the individual against the encroaching institutionalism of the country--a vision which in many ways seems more timely today in corporate America than it did in the early 1960s.

A few years later, I read Kesey's second novel, Sometimes a Great Notion, which again pursued the theme of the individual and society, but in a much more ambitious way, both stylistically and narratively. It is a masterpiece.

Kesey often passed through the Santa Cruz area, which had been an old connection for him when he lived in La Honda, and he provided both physical and spiritual support for the Hip Pocket bookstore, the predecessor of Bookshop Santa Cruz. I only met him one or two times and never had much to say to him, except the usual vacuous "I love your work, man."

As for One Flew Over the Cuckoo's Nest --I taught it for years in my classes at various schools. That's the best thing anyone can do for writers: tell people to read their books. That's what I'm telling you now. It's my eulogy for a writer I always pictured as a fallen angel--with the accent on the word angel.
---
Morton Marcus is a novelist, poet and co-host of CinemaScene, which airs Friday-Sunday at 7:30pm and Saturday-Sunday at 1:30pm on AT&T Broadband, Channel 4.
---
[ Santa Cruz | Metroactive Home | Archives ]