Following four years in which rock & roll re-established its dominance as the primary vehicle and icon of youth culture, the rise of the Cocktail-Lounge, Space-Age-Pop, Christ-Anything-But-Another-Rock-Band Revolution looms as one of the biggest question marks of the decade.
With punk on the mend, can it really be cool--subversive, even--to embrace one's easy-listening roots? Nevertheless, when the Quentin Tarantino-produced (and co-directed) Four Rooms is released on Christmas Day, the cocktail revolution will go big-screen and mainstream.
The obvious scenario is that the movie goes blockbuster and does for its soundtrack what Pulp Fiction did for surf instrumentals. (Four Rooms' music was commissioned from neo-loungers Combustible Edison, with two previously anthologized tracks by space-age/pop patron saint Juan Garcia Esquivel.) RCA has already released a three-disc History of Space-Age Pop; Capitol is planning a similar five-disc set from its archives, and numerous independents are scrambling for the rights to material by the likes of Martin Denny, Les Baxter, Henry Mancini and Perez Prado in anticipation of an avalanche of consumer interest.
What's intriguing about the cocktail revolution--and what separates it from the rash of generic '60s, '70s and '80s retro-carnival revivals that have plagued pop culture for the past 20 years--is that it's a revival of something that never happened, a manipulation of rote cultural symbols and random musical output. The term "space-age bachelor-pad music," since shortened to "space-age pop," didn't exist until the '80s, when a handful of fringe artists, pop-culture trash pickers and neurotic album collectors started buying up thrift-store leftovers in bulk--mostly because of the kitschy album covers.
What they found was a crazed cross-section of the mid-'50s-to-'60s stereo era, especially record-company freebies that blatantly sought to exploit technical gadgetry and bizarre instrumentation to sell two-channel recording. "Exotica" albums enticed the bland, white-bread suburbs with non-threatening images of lusty savages and jungle love calls, a world of pagan rites and tropical instrumentation (the white precursors to "world music"). There also were movie scores by the likes of respectable composers like Henry Mancini full of vibrant, visceral sonic imagery.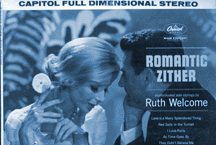 It was an incidental, rag-tag assortment of forgotten genius and pure accident. And because most of the folks who rediscovered the stuff were too young to have earlier memories of the music or the culture that produced it, they were free to use their imaginations to re-interpret the spirit of the music any way they saw fit. Rock & roll tricksters used the music as a metaphor for a decadent end. Cocktail revolutionaries cast it as the ultimate trans-millennial art form, an embodiment of the 20th century's unprecedented spirit of innovation, exploration and transcendence.
It's the ultimate postmodern trick, creating a movement that, since it has no meaning of its own (and only a barely discernible history that's wide open to interpretation), becomes a mirror to our own desires and impulses. And in those reflected images are pieces of us ... or something.
On the one side of the cocktail scene is a group of former punk and rock kitsch-mongers who've formulated a self-contained parody, a music almost entirely devoted to in-joke rock criticism.
It plays like a rerun of that mythological confrontation between giants, when Frank Sinatra called rock (in a thinly veiled jab at Elvis) "the most brutal, ugly, desperate, vicious form of expression it has been my misfortune to hear."
Consider Black Velvet Flag--a band whose repertoire consists entirely of classic punk songs renovated in Vegas upholstery--and the cheesy matching-bowling-shirt guys in Love Jones. Both exercise what rock music commentator Greil Marcus once called "the reversal of perspective that has been punk rock's contribution to popular culture: a loathing that goes beyond cynicism into pleasure, a change of bad into good and good into bad."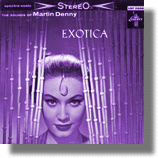 Las Vegas, Here We Come
The line of punks who have used the Vegas has-been metaphor stretches back to the Dead Kennedys' lounge take on their own "California Uber Alles." Sara DeBell's Grunge Lite served up elevator interpretations of Nirvana, Pearl Jam and Soundgarden. When bands like Fear and the Circle Jerks hit the indie-rock equivalent of the comeback trail, even Rolling Stone got the joke and named Black Velvet Flag last year's best unsigned band.
But none of those references get at the real subversiveness of the cocktail-lounge aura--a reaction against rock & roll's monopoly on cool and youthful rebellion. It doesn't help that the mainstream has caught onto punk's DIY aesthetic (where "Do It Yourself" becomes, say, Nike's "Just Do It") and turned it into just another way to sell manufactured "authenticity" to a generation obsessed with finding something real to call its own. Rock cool has all too often in recent history become synonymous with detachment and redundant cynicism.
And it's that same monopoly on cool and subversiveness that Combustible Edison's the Millionaire (known outside Happy Hour as Michael Cudahy, former member of the post-punk band Christmas) is challenging. "I've always said sort of half tongue-in-cheek that what we play is the real Devil's music," he explains. "You know, it says right in the Bible that Satan is the Prince of the Earth and is responsible for all the earthly pleasures that are there to tempt you from the narrow path. And Esquivel is taking vast enjoyment from the musical spectrum he's working with, the sensuality of sound and musical color, so that's lusting if I ever saw it."
Esquivel, it must be said, would probably not agree. He does, however, say, "Some people accepted my music as kind of revolutionary. And some people thought I was crazy."
From behind their cocktail shakers, the lounge crowd--with their foofy drinks, self-conscious vamping and delusional grandeur--are digging into the heart of rock's identity crisis: Is rock & roll (or punk rock) still rebellious when everyone's doing it? And do you now have to go outside of rock to be a "true" rebel? "Rock music, the rebellious music of youth, is now completely the establishment," Cudahy says. "It's the control figure. It's like Big Brother, and this [cocktail/lounge pop] is, ironically enough, a more rebellious sort of thing."
The most radical suggestion of cocktail/lounge pop is implicit in the act of listening to Combustible Edison--whose mix of Hatari-era Mancini jungle tones, Esquivel panache and otherworldly percussion is wholly outside the context of rock & roll. That's the assertion that "rock is what you're supposed to do," as Cudahy puts it. "It took us a long time to get over the perceived wisdom that that was what's cool. And it was a really painful thing to let go of that 'I wanna be in a rock band' idea, because that's what I grew up thinking. When we started this band, it was well within the possibility that we could lose all our friends."
Mood's Ring of Conspiracy
In his book Elevator Music (just published in paperback by Picador/St. Martin's), Joseph Lanza traces the history of mood music back through the "table music" of Georg Phillip Telemann (music composed to eat dinner by), the divertimentos of Mozart and the "furniture music" of dada/futurist composer Erik Satie. (Satie's pieces were often designed as a relaxing, unobtrusive counterpoint to the new incidental "music" of industrial society: the hum of electricity, factories, telephones, automobiles--his biographer likened one piece to the sonic equivalent of wallpaper.) In the process, Lanza ties the development of mood music during the '50s and '60s to a suburban penchant for novelty.
Thus Martin Denny's ambient jungle soundscapes (Denny called his music "a sort of window dressing, a background") cohere with the futuristic array of gadgets, zigzagging, channel surfing and jagged textures of Esquivel's space-age pop. Lanza equates the music with "the intended use of the hi-fi and stereo as domestic appliances with all of the environmental controls of thermostats, air conditioners and security systems.
"Mood music is perhaps the twentieth century's most authentic music," he writes, "tailored exclusively for the electronic revolution."
Calling mood music "the closest America has ever come to creating a genuine, home-grown surrealism," Lanza traces it through the work of Brian Eno and Angelo Badalamenti's scores for David Lynch's films. Badalamenti's music--like Lynch's films, and like Combustible Edison and Quentin Tarantino's films--exhibits a chronological weightlessness, a sense of timelessness. In Twin Peaks, Badalamenti strikes a moodiness that's part easy listening, part Peggy Lee's "Fever," part roadhouse twang.
"It could be happening right now, but it also could be happening 30 years ago or 30 years from now" is how Cudahy describes the ambiance of Four Rooms. The creators of these images and sounds are dispensing with historical or stylistic depth perception, opening up a retro-futurist oasis of chronological ambiguity where the context of history crumbles.
And for those of us stuck in a future that's not as spectacular as Esquivel's colorful visions suggested we might have in store, that escape plan doesn't sound half bad.