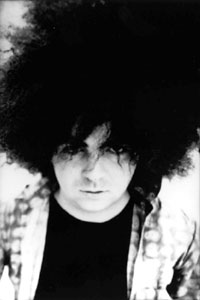 Get buzzed with the Melvins at spy.

Adios Icon

Next Thursday marks the official return of the Edge

By Sarah Quelland

JUST AS WE PREDICTED, the Edge is coming back! We knew those ads looked fishy. Next Thursday (Jan. 23)--the night of the Dead Kennedys show--marks the official return of the landmark Palo Alto club. Talent buyer Jimmy Arceneaux is excited to report that they're changing the name, they're changing the logo and, yes, they're changing the sign. Some modifications--like using platform lifts to add a level to the floor and moving the DJ booth to the back of the club--are in the works to make the new Edge feel even more like the old Edge. They're even digging up photos from the old Edge days to display throughout the club--just as they do at the Fillmore and other historic venues. That's not to say that any of this comes as a huge surprise. Since they christened the new restaurant "The Edge Bar & Grill," we suspected they were up to something. But it does come as welcome news.

The Edge first closed to make way for the upscale Icon Supperclub, a classy restaurant and jazz club. But, whether due to a shift in nightlife trends, a declining economy or something else, the Icon Supperclub never really seemed to find its crowd. New investors renamed the venue the Icon Nightclub and gradually started shifting the club back to a rock format. But it's been a slow and careful process. It seems memories are short, and lots of folks never realized that the new Icon was really just their favorite old rock haunt with a million-dollar makeover. By reverting back to the Edge, the club should reclaim some of the Edge's name recognition, power and prestige.

There's a pool of different investors and associates involved (among them Takao Asayama, Tom Beno, Paul Fagundes and Jason Alarid), and under their watch, the club is shaking up its dance mix and going after the big rock acts it once commanded. If there's anyone who can help pull it off, it's Arceneaux. He's been working at the club, in its various incarnations, for almost 12 years now, and he, together with Jacek Rosicki, was a force behind special bookings like Nine Inch Nails, Smashing Pumpkins and No Doubt.

CABANA MANIA: There was a great turnout last Friday (Jan. 10) at the grand opening of SoFA's hot new club Cabana. Swanky valley dwellers came out in force to be the first to check out the resort-themed dance club. Downstairs was a steamy tropical dance paradise, while upstairs people dined on sushi and lounged like kings and queens in the luxurious cabana suites. Visit www.cabanasanjose.com.

LOCAL SPY: In addition to bringing the Melvins to town on Feb. 2 (with Altamont, the Cliftons, Horchata, Ledbender and Bodies in the Basement), spy has announced that it will start hosting live locals every Thursday night, starting in late February. Stay tuned.

MORNING BONERS: Looking for Lamont & Tonelli in the morning? The loud morning team has just moved from KSJO (FM-92.3) to the Bone (FM-107.7).

NOT HOT HOT HEAT: Hot off the heels of a sold-out show at Plant 51, Los Gatos' dredg just got added to the 2003 Sno-Core outing, which also features Sparta, GlassJAw and Hot Water Music. dredg replaces Hot Hot Heat. Sno-Core hits the Great American Music Hall in San Francisco Feb. 22-23.

HOT TOPIC: Saturday (Jan. 18), the Poets, F.T.B., Double Play, Noe and comedian Marvin Rodriguez participate in "American-Americans," a live performance with a light and laser show at the Gallery. ... Ending its hiatus, Trip Device plays its first gig with new drummer Steve Slater Monday (Jan. 20) at Plant 51 with Golden Gods, Ronin and Vacant Theory. ... Local hard-pop outfit Los Bastardos de Amor is preparing to audition new drummers. Interested candidates should send an email to [email protected]. ... Clearing Autumn Skies is searching for a new bassist. Visit www.clearingautumnskies.com and email [email protected] to set up an audition.
---
Send a letter to the editor about this story to letters@metronews.com.
---
[ Silicon Valley | Metroactive Home | Archives ]