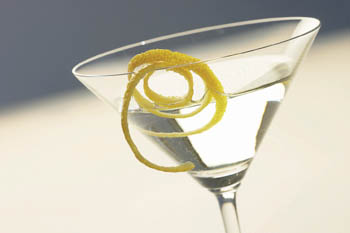 Biter

Dive Bar Tourism

Hijacking Caltrain's highball express

By

WITH ALL the appropriate celebrations of Martin Luther King Jr.'s birthday taking place last week, Biter just had to hijack one of the more interesting activities: The second annual Caltrain Highball Express, courtesy of San Francisco's weekly dive bar club. Every Tuesday night for the past three years or so, this herd of countercultural drunks has been gathering at predetermined dive bars in that city to get sauced and engage in delightfully unproductive activities like building lampshades with pornography or cutting up stuffed animals and gluing the parts to each other.

Now they've taken their drunken exploits on the road for another dive-bar Caltrain expedition, one that hit various dives in the vicinities of stations down the peninsula to San Jose. Since everyone had MLK's birthday off from work, they started in the city at 11am on Monday, Jan. 17, armed with Caltrain day passes and minibars filled with fortified wine. Now, mind you, this was not one of those rank-amateur "pub crawls" through all the college dumps. No sirree. These boozers mean business, and they wanted the absolute bottom of the barrel. Although nowhere near the amount of folks made it all the way to San Jose as last year, the hard-drinking spirit reigned. John Barleycorn ain't dead yet, brutha.

Normally such a ridiculously purposed adventure wouldn't be worth the ink, but it showed that folks from San Francisco do indeed come down here to do stuff—proving some city pundits dead off the mark. And the backward-thinking bureaucrats who want to get rid of all the dive bars are also proven wrong. Completely wrong. Want to market this town to the folks up north? Apparently the dive bars will do it. So ratchet up the Pabst Blue Ribbon propaganda, get those hip flasks ready and let's get those San Franciscans down here now! Finally folks from up north are paying attention to San Jose.

After a long day of dive bar­hopping down the peninsula, the crew's first stop in the South Bay was Mervyn's in Mountain View, a place hardly anyone knows about. There isn't even a sign outside. It's just a door in an alley off Castro. Biter met the group on the platform at the Diridon Station in San Jose and declared the launching of our new venture: The Silicon Valley Dive Bar Tourism Bureau. We then escorted the crew to two of the best dives in San Jose—and two outstanding highlights of downtown's character—the Cinebar and the Caravan. Both joints are only a 15-minute stagger from the train station, so this worked out perfectly. The Silicon Valley Dive Bar Tourism Bureau is open for business. Long live the Cinebar. Long live the Caravan.

Bottoms up.
---
Send a letter to the editor about this story to letters@metronews.com.
---
[ Silicon Valley | Metroactive Home | Archives ]