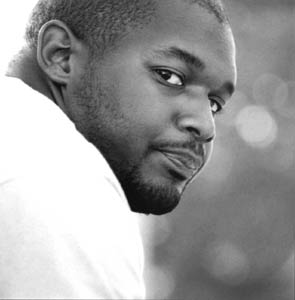 Criminally Open-Minded: DJ Logic has spun with John Mayer, John Popper and Body Count.

Wax Poetic

From jazz to jam bands, DJ Logic is an equal opportunity needle thrasher

By Geoff Wong

APART FROM the odd studio player, it's the rare musician who is artistically flexible and stylistically open-minded enough to hang with everyone from avant-jazzers Medeski, Martin & Wood and Ice-T's Body Count to various Grateful Dead alumnus and spinoffs such as Ratdog and bassist Rob Wasserman and New Orleans hipsters the Dirty Dozen Brass Band. At the head of the class of turntablists to spin with a diverse range of fellow instrumentalists is DJ Logic (AKA Jason Kibler), who has performed and recorded with all of them while continuing to expand his musical palate.

"I should probably update you on some of my projects," says Logic. "The first one is the Yohimbe Brothers with (maverick guitarist and Living Colour member) Vernon Reid." The Brothers' sophomore effort, The Tao of Yo, was released by the adventurous Thirsty Ear label in mid-October.

Then Logic keeps going. Another Thirsty Ear record—an improvisa-tional project with Charlie Hunter and Bobby Previte—is due. He's also jamming with Blues Traveler's John Popper. There's also his band, Project Logic. It's difficult to predict what listeners might expect at Logic gigs. He's known for beats that alternate between solid and hypnotic combined with his skillful interpolation of recorded instrumental passages.

Logic comes to Santa Cruz on Thursday to spin. He'll bring his vinyl, turntables, needles, CDJ mixer and favorite Korg effects box. Strangely, he won't have any other musicians loading in but that's not to say he'll necessarily perform by himself. "Hopefully, I can call up a couple of my friends out there to get together and do a little jamming, the whole improvisational groove thing, a logical groove thing," he says. "I know some of the guys from the Sound Tribe Sector 9 crew and some hip-hop cats out there."

Moe's Alley is a comfortable room built for more intimate yet still powerful performances. Moe's is worlds away from Logic's biggest gig to date: last year's tour with Maroon 5 and rock-pop singer/songwriter John Mayer.

"I did well—spinning in between sets and opening up. I also sat in with John Mayer, so we had our little moments onstage doing solos together," he recalls. "The crowd dug it, which was very cool."

His talents have been noticed not only by the Mayer/Maroon 5 crowds and Deadhead alumni but by academia as well. Logic spoke to students in the fall of 2003 at the prestigious Berklee School of Music in Boston, which is the first music school to have a class in turntablism.

"I was happy to be able to contribute my turntablism skill and educational information to the class, and it was a great turnout, as well," he says. "There weren't that many DJs, but there were musicians who were into being DJs or wanting to learn more about it."

Looking into Logic's own story, one has a case study in the musical potential of an instrument. Reflecting on its history, he looks at the parallel development of the washboard, which started off as a household appliance and ended up as a bona fide percussion instrument. Similarly, the turntable went from home stereo equipment to that watershed first accidental scratch by Grand Wizard Theodore. It grew from "bringing it back and forth and making the melody out of the scratch" to blending and wholesale orchestral integration.

"After seeing Grand Mixer D.ST incorporate some of that with Herbie Hancock (on "Rockit"), I knew right there that I wanted to be a DJ," he remembers. "I hooked up with some musician friends in the '80s and just went with it and it was a great thing.

"I'm just really happy to see how far things have gone as far as the whole DJ culture and turntablism and it being looked at as an instrument. It's starting to go even further.
---
DJ Logic spins at Moe's Alley (1535 Commercial Way, Santa Cruz) on Thursday (Jan. 27). The show starts at 9pm and tickets are $12. Call 831.479.1854 for more information.
---
---
Send a letter to the editor about this story to letters@metronews.com.
---
[ Silicon Valley | Metroactive Home | Archives ]