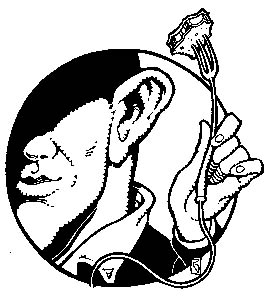 Live Feed

Street of Eats: The Seoul Delhi

By Stett Holbrook

FOR YEARS, El Camino Real in Santa Clara was perhaps best known for its auto dealerships. But between Lawrence Expressway and Kiely Boulevard, El Camino has developed an alter identity as a twin ethnic enclave. Korean and Indian restaurants, markets and grocery stores abound. I've dubbed this kim chi and curry kingdom the Seoul Delhi.

Some of my favorite stops here are the giant Indian and Korean supermarkets. Just north of Lawrence is INDIA CASH AND CARRY, a store that might be better named "cash and curry" because of the heady smell of Indian spices that perfume the aisles. The shelves are stocked with a myriad of Indian food products, snacks and drinks. I headed straight for the produce section to see how the selection differed from your garden variety Safeway. Bitter melon, banana flower and tiny Indian eggplant all caught my eye. The refrigerators and counters near the cash registers are stocked with great Indian snacks, sweets and bread. Particularly good is the cauliflower paratha made by LUCKY DHABA, a tiny restaurant next door.

Just a block toward Lawrence is mighty HAN KOOK, a Korean supermarket. It's actually more of a mall and features a cosmetics counter, a clothes department, a sit-down restaurant and kim chi fermenting machines for sale that look like portable dishwashers. And if you're looking for soju, a traditional Korean liquor distilled from rice, barley and sweet potato, this is the place. What impressed me most was the self-serve barbecue bar. You can get everything for a do-it-yourself Korean barbecue—marinated skate, pork ribs, chile sauce-coated rib eye and mounds of panchan, Korean side dishes like adzuki beans, spicy pickled cucumbers, seaweed salad, those little salty-sweet dried anchovies and, of course, kim chi.

Over at the seafood counter, they had fresh beltfish and giant cuttlefish. Beltfish, which is long like an eel and looks something like a fish-shaped belt, is usually found frozen and is a good fish for frying or braising.

Across the street and hidden at the back of a corner shopping center is RANGOLI, an Indian sweet shop. If you're not Indian, you may be lost with all the pistachio-topped and rosewater-soaked cookies and pastries. I know I was. I just pointed at what looked good and filled up a box. The woman behind the counter couldn't have been less helpful. When I asked her what was in a particular pastry, she just shrugged an indifferent sneer. I bought it anyway.

My last stop was SIDE DISH CORNER, a two-table restaurant on the 3200 block of El Camino that specializes in Korean panchan dishes. You order bento box-like plates of all your favorite Korean side dishes along with grilled beef, pork and fish.

That's just one day's ramblings along the Seoul Delhi. I'll be back for more.
---
Send a letter to the editor about this story to letters@metronews.com.
---
[ Silicon Valley | Metroactive Home | Archives ]