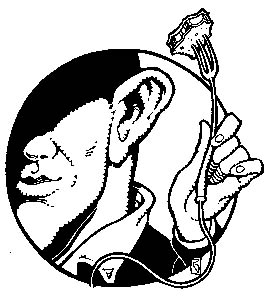 Live Feed

Not So Sweet

By Stett Holbrook

CONSUMER AND farming groups chose Valentine's Day to launch a campaign against Johnson & Johnson and its Splenda brand sweetener. The Center for Science in the Public Interest (CSPI) accuses Johnson & Johnson of misleading the public about Splenda, one of America's bestselling sweeteners. According the Washington, D.C.-based organization, Splenda's slogan, "Made from sugar, so it tastes like sugar," is false. While it is low in calories and doesn't rot out your teeth, Splenda isn't made from sugar. It is made in a laboratory. Other groups have questioned the health effects of the sweetener.

Splenda is made from sucralose, a highly processed chlorinated sweetener. The product contains no sugar but apparently many people think it does. A poll conducted by CSPI last year found 47 percent of Splenda users believed it was a natural product.

"'Made from sugar,' certainly sounds better than, say, 'made from chlorinated hydrocarbons' or 'made in a laboratory' or 'fresh from the factory,'" says Michael F. Jacobson, CSPI's executive director. "Splenda's artificiality may present a marketing challenge, but that's not an excuse to confuse consumers and lead them to believe that Splenda is natural or in any way related to sugar." A representative from Johnson & Johnson couldn't be reached for comment.

Joining CSPI in its criticism of Splenda and its parent company, Johnson & Johnson, are sugar industry groups and the National Grange, the nation's oldest farm and rural public interest organization. The National Grange has asked the Fair Trade Commission to investigate Splenda's marketing practices.

"As a finished product, Splenda contains no elements of natural sugar whatsoever," wrote National Grange legislative director Leroy Watson to FTC chairwoman Deborah Platt Majoras. "It is made in a chemical plant, not by nature in a sugar cane or sugar beet field."

Refined sugar isn't exactly health food but at least you know what you're getting.

Dine Out for HOPE

If you've been planning on splurging for dinner, consider doing it on April 5. The Foundation for HOPE and HOPE Services are partnering with local restaurants in the first "Dine Out for HOPE" benefit. On April 5, participating restaurants will be donating a percentage of receipts to the Foundation for HOPE and HOPE Services.

HOPE Services is a nonprofit agency that offers programs to people with developmental disabilities and supports their efforts to live self-sufficient lives. Founded in 1952 by parents of people with developmental disabilities, HOPE offers vocational opportunities as well as life-skills training and mental health services. The Foundation for HOPE raises financial resources to sustain HOPE Services programs in need of funding.

Approximately 100 restaurants in Santa Clara, Santa Cruz and Monterey counties will be honoring the "Dine Out for HOPE" program. Participating restaurants, for one day only, will donate 15 percent of diners' bills (alcohol, tax and tip not included) to the Foundation for HOPE.

"We are thrilled to be a part of HOPE's efforts to provide independence for people with disabilities," said Steve Borkenhagen, owner of Eulipia and Blake's Steakhouse in San Jose and Valeriano's in Los Gatos.

Additional information, including lists of participating restaurants, can be found at www.hopeservices.org.
---
Send a letter to the editor about this story to letters@metronews.com.
---
[ Silicon Valley | Metroactive Home | Archives ]