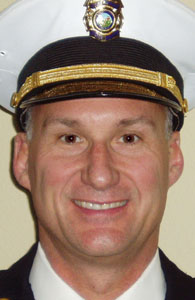 Clet: Tit-for-tat?

The Fly

Fire Fight

Was the new Fire Chief Jeffrey Clet, who's returning to San Jose from Gilroy, just a pawn in a heavy-handed scheme by some councilmembers to affect the outcome of the contest to replace termed-out Councilmember Pat Dando? Several political types, both on and off the Sixth Floor, suspect that, yes, he was. "It's the ugly side of politics," says one observer. "It's the usual BS," offers another. Here's the scoop. The San Jose Fire Fighters Local 230 and the Police Officers Association received pressure from up to five councilmembers to endorse Nancy Pyle for the District 10 council seat. The exact number of councilmembers who lobbied for Pyle hasn't been verified. "The calls were made," confirms Councilmember Chuck Reed, who adds that he did not lobby for Pyle. Fly's spies say that one or more of the councilmembers wanted so badly to convince the unions to go with Pyle that he, she or they threatened not to appoint the firefighters' chief of choice Dale Foster if Pyle didn't get the nod. The unions instead endorsed Rich De La Rosa. Ultimately, while the council voted 7-3 (with Dando, Terry Gregory and Ken Yeager dissenting) to appoint Clet fire chief, this apparent punishment of the unions seems uneventful. As retired firefighter Jack Salois says, "Even though the fire fighter union would rather have had Dale," who was the acting chief, "I don't think the union will have any problem with Clet."

Heavenly Transit

If Rob Means had his way, the South Bay would be teeming with thousands of tiny electric cabs running on elevated tracks. The Milpitas resident and maker of electric bikes and scooters asserts that Personal Rapid Transit (PRT) is the ticket out of the smoggy and inefficient hell we commonly know as an urban public transportation system. And, after listening to Means spiel one afternoon, Fly had to acknowledge that the man makes some sense. Means equates PRT to the Internet--"It's a web of connections," he says. But the system--a prototype of which is being tested in Minneapolis--sounds more like the rickshaw system of medieval China, minus the need for an exhausted attendant. Each PRT cab would have the space for one person carrying luggage or a bicycle. Stations would be all off the track, much like freeway exits. Cabs would wait at stations for passengers, who would purchase cards to store information about particular routes. The card would be read by the cab, which would deposit the passenger nonstop to their destination. Means says he has approached the VTA with the idea, but laughs when asked how the VTA responded. "You haven't been in San Jose very long, have you?" Means asks Fly. Another advantage of the PRT, Means continues, is that it's damn cheap: It costs about half as much as the light rail, pays for itself, and, of course, is far more flexible. And so, the question is: Could hell really become heaven?

City Hole

The other day the Fly overheard two staffers chatting in the City Hall elevator about the status of disappeared top council aide Craig Mann's replacement. The inquisitor asked whether Councilmember Terry Gregory had a new chief of staff yet. No was the reply, and only two résumés darkened the doorstep after Mr. Mann announced his retirement following his one long year in the position. The Fly buzzed Gregory to get the official word on the search. Gregory explained he hasn't yet figured out what he really wants in a chief staffster yet. He expects to profile the perfect helper sometime within the next month or so and eventually start thinking about filling the void. Right now, he said, his aides have "absorbed" the general duties, and experienced staffer Scarlett Lam is handling much of the brainy policy side of things.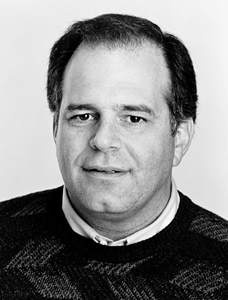 Visci: Color coordinated.
Whiteyville
Talk about a tough assignment. Last month Merc reporter Edwin Garcia wrote a story criticizing San Jose city government for failing to hire a representative number of minorities in top managerial positions. Only five of 23 senior-level managers are non-Caucasian, according to Garcia's report. How difficult those numbers must have been to report knowing that the Merc's masthead has its own WASPish problems. Nine of 12 members of the paper's editorial board are white, including publisher Joseph Visci and editor David Yarnold, who often travels the country giving speeches on the value of diversity. Sixty-seven percent of the Merc's editorial staff and five of seven assistant managing editors are white. Meanwhile, 52 percent of the paper's readership is minority. "We are a model of diversity in the journalism field," boasts Merc PR flack John O'Neill. That's mostly because journalism has such a crappy diversity record. Ninety percent of the nation's editorial supervisors are white. (One hundred percent of Metro's editors are white, in case you were wondering.) Only 12 percent of all newsroom jobs are held by minorities, according to a study by the journalism philanthropy organization the Knight Foundation. Author BJ Gallagher Hateley, a former employment manager for the Los Angeles Times, says minorities have traditionally steered clear of journalism because they felt white newspaper owners would not hire them. "People of color and women have thought there was no future because nobody looked like them," she says. The Gannett chain of papers has a better reputation for hiring minorities than Merc-News owner Knight Ridder, in part because Gannett realized how to exploit a cheap labor market, Gallagher Hateley says. She encourages all media managers to discuss minority employment at the highest levels. "The L.A. Times [editorial staff] has been regarded as a little bit liberal," she says. "But its business practices are very conservative. It's the good-old-boy system. Men hang around men. It's this unconscious stuff that holds people back.
---
Send tips to 'The Fly': .
---
[ Silicon Valley | Metroactive Home | Archives ]