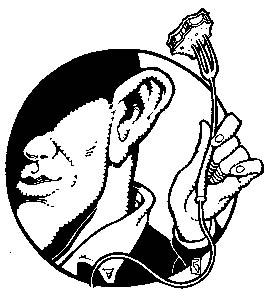 Live Feed

Foodstock in Saratoga

By Stett Holbrook

AS BIG-NAME chefs achieve celebrity status, they're increasingly taking their shows on the road. Just as rock stars play music festivals, star chefs are showing up at a growing number of regional food festivals where they give cooking classes, conduct tastings and pour wine. There's the ASPEN FOOD AND WINE FESTIVAL. Florida's got the SOUTH BEACH FOOD AND WINE FESTIVAL. The biggest of them all is the posh MASTERS OF FOOD AND WINE at the Carmel Highlands Inn, which was held just last month.

Not to be outdone, Saratoga entered the fray with its MONTALVO FOOD & WINE CLASSIC, a culinary event that's entering its second year. This year's classic will be held May 1 at the Montalvo Arts Center at 5:30pm. The event, a benefit for Montalvo's arts programs, is sponsored by AT&T and local philanthropist MARK JON BLUTH.

For $150, guests can interact with chefs as they prepare food at individual stations throughout Villa Montalvo. The event has a West Coast focus and has attracted SCOTT COOPER of LE PAPILLON, San Jose; CAT CORA of the FOOD NETWORK; DOMINIQUE and CINDY DUBY of WILD SWEETS, Vancouver, British Columbia; DAVID HAWKSWORTH of WEST RESTAURANT, Vancouver, British Columbia; DAVID KINCH of MANRESA, Los Gatos; CAL STAMENOV of MARINUS, Carmel Valley; MARK SULLIVAN of the VILLAGE PUB, Woodside; and RAY VALESKE of PARK PLACE, Cupertino.

Participating wineries include ADELAIDA CELLARS of Paso Robles; AMICI CELLARS of Napa Valley; ANDREW GEOFFREY of St. Helena; BERNARDUS of Carmel Valley; CHUEMEIA VINEYARDS of Paso Robles; COYOTE CANYON WINES of Santa Lucia Highlands; LANCASTER ESTATE of Healdsburg; LONDER VINEYARDS of Philo; MINER FAMILY VINEYARDS of Oakville; PARADIGM WINERY of Oakville; RIDGE VINEYARDS of Cupertino; SONNET WINE CELLARS of Los Gatos; TESTAROSSA of Los Gatos; and VALENTINE VINEYARDS of Cloverdale. In addition, a silent auction will feature select wines from LA TOUR VINEYARDS and WALTER HANSEL WINERY.

Sounds good but where are the Saratoga wineries?

For more information, contact Romola Breckenridge at 408.961.5855 or [email protected]

Alexander the Steak

ALEXANDER'S STEAKHOUSE, a new high-concept Cupertino restaurant, is set to open March 24. The restaurant seeks to create an East-meets-West steakhouse with American and Kobe beef and flights of sake as well as an extensive wine list. The restaurant is on North Wolfe Road near Vallco.

Outstanding in His Field

MANRESA'S DAVID KINCH has been selected guest chef for the kickoff of the 2005 Outstanding in the Field farm dinners on June 26. JOE SCHIRMER of DIRTY GIRL FARM in Santa Cruz will host Kinch and local winemakers and cheese makers for a dinner prepared and served alfresco.

Outstanding in the Field brings together farmers and top chefs to celebrate local farm bounty with adventurous diners. Reservations are available at [email protected] outstandinginthefield.com or by calling 877.886.7406. Go to www.outstandinginthe field.com for more details.
---
Send a letter to the editor about this story to letters@metronews.com.
---
[ Silicon Valley | Metroactive Home | Archives ]