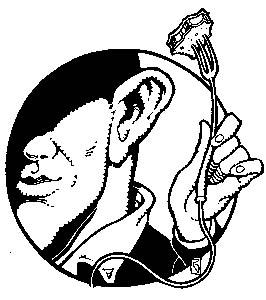 Live Feed

It Takes a Village

By Stett Holbrook

THE FIRST SIGN of spring in my back yard is my plum tree. A few timid white blossoms emerged from the bud tips in late February, and then one morning the tree was fringed all over in dewy white flowers. Green leaves followed close behind, and by June I know the tree will be laden with heavy purple fruit. Then I have to figure out what to do wilth all the plums before they're littering the ground in squishy blobs.

Last year, I planned on taking my backyard bounty and making plum wine and having a plum-stomping party. Then it was July, and I was cleaning up dried and rotting fruit, thinking to myself how fast the summer goes by. Too bad I didn't know about VILLAGE HARVEST.

Village Harvest is a San Jose­based harvesting cooperative that organizes neighbors and community organizations to provide homegrown food for the hungry, preserve local agricultural heritage and promote the sustainable use of urban resources. The nonprofit group organizes and coordinates backyard fruit harvesting and provides education on fruit tree care, harvesting and food preservation.

Silicon Valley was once known as the Valley of the Heart's Delight because of the fertility and abundance of fruit orchards. Industrial parks and housing now stand where cherry and plum orchards once did, but fruit trees still abound in residents' yards. Because of our great climate and soil, these trees produce far more fruit than most families know what to do with. Much of it goes to waste. Meanwhile, low-income Silicon Valley residents who depend on food assistance from food banks and soup kitchens often don't get much fresh fruit. At least, not until Village Harvest came on the scene.

The organization marshals volunteer teams to harvest backyard fruit and donate it to charitable food agencies and organizations. Village Harvest works with the Second Harvest Food Bank of Santa Clara and San Mateo Counties and other groups to get fresh fruit to the hungry. The group also provides free information and referrals on fruit tree care, harvesting instructions and where to drop off excess fruit. Volunteers also use a small quantity of donated fruit to make preserves which are sold at local markets, crafts fairs and other nonprofit organizations to raise funds.

This year, Village Harvest has already collected more than 22,000 pounds of fruit. Although it's late winter, this is actually the organization's busiest time of year as oranges, lemons and grapefruits are in abundance.

Village Harvest is launching a pilot program this year with Mountain View's Community Services Agency to distribute about 50 fruit trees to the needy in the hopes of giving them a small degree of food self-sufficiency. It's part of Village Harvest executive director JONI DISERENS' belief that the South Bay has the resources to feed itself.

"There is enough food grown in this community to be able to feed the hungry," she says.
---
Send a letter to the editor about this story to letters@metronews.com.
---
[ Silicon Valley | Metroactive Home | Archives ]