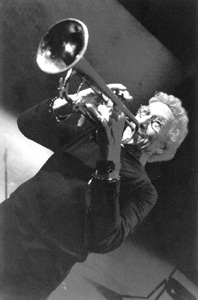 Photograph by Dave Lepori

Father Figure: Sammy Shore, father of Pauly Shore, recalls his life as an entertainer in ' ... But First, Sammy Shore!'

Shore Patrol

At San Jose Stage, Pauly's dad, Sammy, proves that he's the real comedian in the family

By Michael J. Vaughn

IN HIS ONE-MAN San Jose Stage Company show, veteran comic Sammy Shore does a radical thing. After 10 minutes of old-man shtick ("Safe sex to me is putting hand rails on the side of the bed"), he suddenly drops the mask of comedy and seems to forget his routine. It's a rare and unsettling moment (think of any time you ever saw the real Robin Williams, for example). But he hasn't forgotten. He's simply overwhelmed by a thought: Why have I devoted my entire life to this ... thing? This obsession with making people laugh?

With that, he invites us along on an intriguing and funny journey. There was the work-obsessed father who couldn't love ("It made him feel vulnerable") and who certainly didn't understand his youngest son's ambition. But when young Sammy killed 'em at his bar mitzvah with a Charlie Chaplin impression, there was no turning back. As any comic knows, the line between tragedy and comedy is paper thin, and Shore's unique approach allows him to travel freely between the two.

Although his career has hit many peaks--opening for Elvis Presley, founding L.A.'s popular Comedy Store, opening for his famous son, Pauly, on a national tour--he's free to share the lows as well: the unplanned pregnancy that led to his first marriage, the crushing randomness of show-biz decision making, his inability to balance his career with fatherhood. It's a lot like meeting a fascinating person at a party and sitting down for a long conversation.

But Shore never gets so serious that he forgets to entertain. He does, after all, want to make people laugh. Afterward, he dropped the mask even further, sitting down for a chat with the audience, taking a few deserved pot shots at the local culture ("San Jose--Gateway to Milpitas!"), even pulling a massage therapist out of the audience to give him a neck rub. Beforehand, I heard a woman say, "I sure hope it's a comedy. I could really use one." And I'd have to agree; especially right now, Sammy Shore is just the right antidote for a wearying world.
---
... But First, Sammy Shore! presented by San Jose Stage Company, plays Wednesday-Saturday at 8pm and Sunday at 2pm through April 13 at San Jose Stage, 490 S. First St., San Jose. Tickets are $16-$36. (408.283.7142)
---
---
Send a letter to the editor about this story to letters@metronews.com.
---
[ Silicon Valley | Metroactive Home | Archives ]