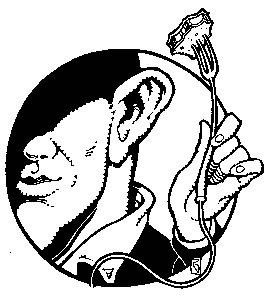 Live Feed

Rattling the Chains

By Stett Holbrook

IN CONJUCTION WITH Earth Day, the ORGANIC CONSUMERS ASSOCIATION is launching a campaign it hopes will change consumer attitudes about chain stores. "Breaking the chains" seeks to reshape the public's thinking about what they buy, how products are made and who profits from them. The national campaign will debut April 22 with 1,000 Earth Day week organic potluck dinners to refocus consumer demand for products made and grown locally, certified organic and without the use of unethical labor practices.

"The quality and range of America's daily essentials are being dictated and degraded by a powerful network of brand-name bullies and big-box chains," says RONNIE CUMMINS, founder of the Organic Consumers Association. "By 'outsourcing' from sweatshops in the factories and fields, by cutting corners on public health and the environment and by sucking up billions of dollars in taxpayer subsidies, business behemoths such as Wal-Mart have constructed a vast global shopping mall of cheap goods and conveniences."

The campaign hopes to spur consumers to shun chain stores and shop instead at local, independently owned stores and restaurants that promote good conditions for workers and sustainably produced products. Go to www.organicconsumers.org/btc.htm for more information.

HOT TOMALES: Celebrate the wide world of tamales at the first-ever Tamale Festival at Emma Prusch Farm Park June 4.

Sponsored by the STORY ROAD BUSINESS ASSOCIATION, the first annual event will showcase a variety of locally made tamales, a staple food in Mexico and Central and South America. The festival will include a tamale-eating contest, tamale cooking demos, live music from the band MALO and arts and crafts. Admission is free. Check out www.storyroad.org for more information.

LOS GATOS DOES A '180': MOUNTAIN CHARLIE'S owners MARK ACHILLE and SUE FARWELL are stepping out with a new restaurant and lounge that's totally different from their venerable bar and grill, a 180 if you will. 180 RESTAURANT AND LOUNGE. is set to open in late April on the site of the former LOS GATOS BAR AND GRILL. 180 will serve an upscale menu of American-, Italian- and Asian-inspired dishes prepared by chef Nick Difu, formerly executive chef of CAFE MARCELLA. The comfy lounge will hold 120 people and will feature an all-California wine list, top-shelf cocktails and a swanky vibe, says general manager MICHAEL VERBRACE.

ZYNG DOES ITS THING: ZYNG ASIAN GRILL, located at 200 S. First St., San Jose, opened its doors earlier this month. The casual restaurant serves a pan-Asian menu that draws on Thailand, China, Japan and other stops along the Pacific Rim.

WHITE LOTUS CHANGES HANDS: First-time restaurateur CHRISTINA PHAM has taken over ownership of 15-year-old WHITE LOTUS after the previous owners decided to retire. White Lotus will continue to serve vegetarian Vietnamese cuisine but will add several new dishes and lower prices while making portions larger, no small feat in the restaurant business. Working in the kitchen is Pham's mother KATHY NGO, who worked as a chef in Vietnam. Another change is the restaurant is now open from lunch through dinner, every day except Tuesday.
---
Send a letter to the editor about this story to letters@metronews.com.
---
[ Silicon Valley | Metroactive Home | Archives ]