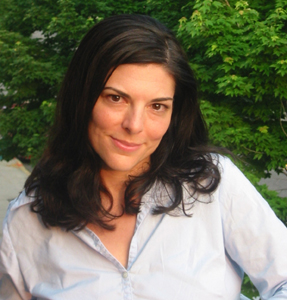 Photograph by Doug Macron

Think Piece: Playwright Kate Fodor examines the relationship of two intellectuals in 'Hannah and Martin.'

Love and War

'Hannah and Martin' at SJ Rep wrestles with the limits of forgiveness in the face of historical horror

By Marianne Messina

GREAT THINKERS go to abstract places to make sense of the world—like what is the nature of being? or of totalitarianism?—only to be flummoxed in life by simple things like friendship and betrayal. Two of the 20th-century's great thinkers, Martin Heidegger and Hannah Arendt, started a friendship (as well as a short romantic involvement) when she was his university student in Marburg Germany, and they kept up a lively and warm communication until 1933.

In that year, Arendt, who was Jewish, left Germany to circumvent rising anti-Semitism (eventually spending time in a French internment camp before escaping to America). In the same year, Heidegger joined the Nazi party, and the relationship between the two went silent for 17 years.

Though Heidegger never publicly apologized for his involvement with the Nazi party, he and Arendt reconnected in 1950. Arendt spoke publicly several times on Heidegger's behalf.

From philosophers to feminists, people have been considering this puzzling dynamic for more than 50 years. How could Arendt forgive, or worse, excuse? In the late-'90s when writer Kate Fodor heard about the pair from a friend, she had been writing short stories wrestling with "this question of whether forgiveness is a virtue, whether it's sort of a form of godliness or whether it can be almost a weakness and a form of complicity—and which situation is which."

The Heidegger/Arendt relationship fit perfectly, and Hannah and Martin was born. Fodor came to realize that the play form was also ideal because it forced her to really inhabit all sides of the question. "I realized as I was writing the play that I was engaging in this very Arendtian exercise," Fodor says, referring to her understanding of Arendt's idea of representational thinking. "When you've got a really knotty problem," Fodor explains, "wear the shoes or sort of represent the person on all the different sides of it to work through it."

Though Fodor poured over the history and epistolary documentation, it all took a back seat to grappling with the questions in an exhaustive way. "You come out—maybe you haven't answered the questions, but you haven't ducked the questions."

It fell to Timothy Near, who is directing Hannah and Martin, to lay the questions bare while creating a couple both sympathetic and believable. What in Heidegger's character could make him forgivable? "I feel that his mind was somewhere way out above the worldly political movements and theories," she says.

Near envisions a Heidegger with blind spots of naiveté. Another important issue is the power dynamic of the relationship—a former student and teacher, former lovers, two great thinkers, where one publicly defers to the other. Near sees two people, each with his or her own sphere of influence, a man who excels in theoretical philosophy, a woman who comprehends the world of action.

Ultimately, Fodor's Arendt didn't come from historical debate about the power dynamic in their relationship. "When I actually started writing, the really driving thing for me was Hannah Arendt's voice," Fodor explains. "She was such a charismatic person and had a really sort of subtle but biting wit." The wit is evidenced in many of Arendt's extant letters. "Once I got that voice in my head, I think that—more than the plot or the structure or any of the other characters—is really what drove me. I started to hear her talking away in my head all the time."

How does the play resolve Arendt's heart on the matter of Heidegger's Nazi period? "You know she wrote one letter that said he shouldn't be allowed to teach or be translated into English," says Near, "and then she changed her mind; she wrote a second letter. And that's the premise of the whole play. You're going to have to see the play and make your own conclusions."
---
Hannah and Martin previews May 4 at noon and 8pm and May 5 at 8pm and opens May 6 at 8pm at the San Jose Rep, 101 Paseo de San Antonio. Tickets are $16­$50. (408.367.7255)
---
---
Send a letter to the editor about this story to letters@metronews.com.
---
[ Silicon Valley | Metroactive Home | Archives ]