Summer Music Guide

Critics' List

Our reviewers: Jim Aquino (JA), Gina Arnold (GA), Kelly Luker (KL), Richard Von Busack (RvB), Sarah Quelland (SQ), Genevieve Roja (GR), Mary Spicuzza (MS)
---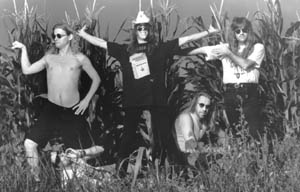 Sting Along
Bone Bash II
After bringing the Scorpions into town for a special performance with the San Jose Symphony last year, 107.7 "The Bone" presents a recently reunited Tesla, along with Ted Nugent, for the second installment of its concert series (incidentally, Tesla drummer Troy Luccketta was spotted backstage at the Scorpions show at the Cow Palace last year). Tesla named itself after Nikola Tesla, a brilliant inventor who had a pioneering influence in electricity and radio coil. The distinctive rock band made a name for itself for its rootsy style of guitar-driven hard rock, memorable ballads like the classic "Love Song" and its acoustic cover of Five Man Acoustical Band's 1971 hit "Signs." Jeff Keith's gritty vocals give the band some bluesy Southern soul, and guitarists Tommy Skeoch and Frank Hannon deliver an added charge. Tesla broke up for about five years and only last year started seriously toying with the idea of getting back together after a one-night reunion for the KRXQ-FM (98.5) Halloween bash at the Arco Arena. Now, the original lineup (vocalist Keith, drummer Luccketta, guitarists Skeoch and Hannon, and bassist Brian Wheat) is touring and plans to release a live album. After that, it's back into the studio to produce its first new album since 1994's Bust a Nut. (SQ)
June 3; 5:30pm; $14.99-$44.99; Redwood Amphitheatre, Paramount's Great America, Santa Clara.
---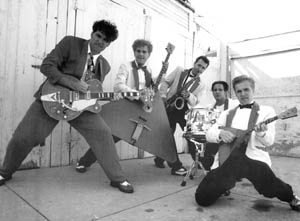 Samurai High
The Red Elvises
ONE OF THE highlights of 1998's Six-String Samurai, that oddball mishmash of Kurosawa, post-apocalyptic sci-fi, Cold War paranoia satire and bad Elvis flicks, was the infectious Russian rockabilly soundtrack by the Red Elvises. The sound of this Southern California-based trio is as all over the map as that B-movie. Guitarists Igor Yuzov and Zhenya Kolykhanov and bassist Oleg Bernov (whose bass is, according to him, a balalaika that doubles as a surfboard) pepper their rockabilly with touches of ska, swing and klezmer--not to mention a penchant for breaking into either TV/movie themes or traditional Russian folk tunes. Another treat is their sometimes fractured-sounding lyrics, which are wacky in a Hong Kong movie subtitle-malapropism kind of way. Unlike Yakov Smirnoff, this act doesn't have a limited shelf life. (JA)
June 7; doors 9pm; cover varies; Cactus Club, San Jose.
---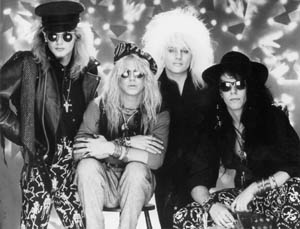 Talking Dirty
Glam Slam Metal Jam
Many years ago, back before sensitive artistes like Eddie Vedder and Kurt Cobain bared their suicidal, angst-ridden and grungily dressed souls to us, young men picked up electric guitars for one reason and one reason only: to get laid. Well, maybe one other: to get wasted. Rock stars of the '80s were brazen young studs accessorized in skin-tight Spandex and huge hair while blissfully unburdened with artistic temperament. They just wanted to rock all day and party every night, to coin a term. The Glam Slam Metal Jam--featuring Poison, Warrant, Quiet Riot and Enuff Z'nuff--offers a chance to put on some pumps with baby-doll anklets and then head out to catch some of the icons of that era of bad taste and excess. Will there be a dry eye in the house after Poison breaks into its romantic ballad "Talk Dirty to Me"? Or when Warrant does a soulful rendition of "Cherry Pie"? Don't forget the Bic lighters. (KL)
Aug. 14; 6pm; $14.99-$44.99; Redwood Amphitheatre, Paramount's
Great America, Santa Clara.
---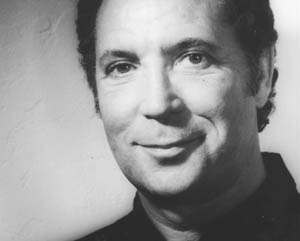 Here Pussycat
Tom Jones
The inimitable Tom Jones will make two Bay Area appearances--one at the Montalvo Winery and one at the new Fox Theater in Redwood City--and whether you are a 50ish matron with a spare pair of panties to throw or a hipster with a jones for retro-chic, you'd do well to attend one of them. Jones is now the ultimate postmodern artist, blending musical styles of the '50s, '60s, '70s, '80s and '90s into a '00s mix as seamlessly as a Harlem scratch-master. In the '60s, the sexy-voiced Welsh crooner played exclusively bachelor-pad music ("She's a Lady," "What's New Pussycat?"), but in recent years, he's made a comeback. Jones' cachet increased a lot with his version of Prince's "Kiss'" (done with the Art of Noise); last year, he released RELOAD, a collaboration with 17 different bands, each of which duets with Jones on a modern-rock song. Highlights include the Talking Heads' "Burning Down the House" (which he sings with the Cardigans), Iggy Pop's "Lust For Life" (done with the Pretenders) and the Stereophonics' version of "Mama Told Me Not to Come." (RELOAD was the No. 1 LP throughout Europe last summer, but is still an import-only release in the United States.) (GA)
June 22; 8pm; $40-$60; Villa Montalvo, Saratoga
June 23; 8pm; $40-$60; Fox Theater, Redwood City
---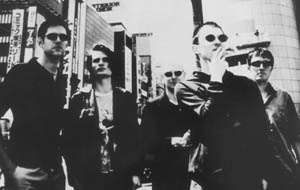 The Kid Gets an A
Radiohead
Radiohead is only one of three rock acts I can think of whose records I didn't admire much until I saw them live. The band's been building up a cult following since 1992 (in 1998, readers of Q magazine, the English equivalent of Rolling Stone, voted the band's 1997 record OK Computer the Most Important Record of All Time), but it wasn't until Radiohead's last Bay Area appearance in 1998 that I really got the point of its prog-rocky take on modern dysfunction and anomie. For one thing, band leader Thom Yorke had a surprisingly overwhelming physical presence, putting dour songs like "Karma Police" and "Paranoid Android" across in a big big way. He's a freak, but he's an intense freak, and an honest one as well: few bands currently exhibit as much artistic integrity as Radiohead, which is why this concert may be the event of the summer. Its members aren't nice-looking, and their songs are neither anthemic nor catchy, but they have the courage to show the world their vision of rock, in all its ugliness. Radiohead now has two new LPs, Kid A, and Amnesiac (release date June 6) to draw from as well. (GA)
June 27; 7:30pm; $38.50; Shoreline Amphitheatre, Mountain View.
---
Sands of Time
The Beach Boys
They've got it all--tragedy, pathos, genius and, of course, the feel-good harmony that's kept them popular since Mom was swooning over Moon Doggie. The Beach Boys--purveyors to the world of a distinctly desirable California lifestyle--are one of those bands that every generation needs to see, if for no other reason than to claim the experience. Like Bob Dylan, the Beach Boys have transcended mere stardom to legendary status without needing to kick the bucket first (although they've tried, Dennis Wilson died in 1983)--quite an honor, to think of it. And if the reclusive Brian Wilson (who's slated to perform June 17 at Shoreline with Paul Simon) also shows, it will be a performance that rates retelling time and time again to the future grandkids. It doesn't matter that the original surfer-boys haven't come up with any memorable new material in many a year; their seminal concept album Pet Sounds remains a classic and showcases the genius lurking behind the foolish appearance of fat, old men in Hawaiian shirts. Cowabunga, baby. (KL)
July I; 7:30pm; $35-$55, Mountain Winery, Saratoga.
---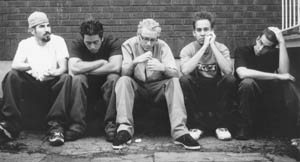 Wizzards of Ozz
OzzFest 2001
No self-respecting metal fan will want to miss this one. Every year since 1997, tour founder Ozzy Osbourne enlists his young son Jack's expertise in ferreting out hot new talent and then pairs it with some of the most notorious established bands around. Alternating between a solo performer and the frontman for a reunited Black Sabbath, the Ozzman hits the road with a lineup made up of an imposing army of seasoned road warriors. This year, rather than having two stages blasting at once, there will be two "second stages" that wrap up before the main stage even starts. Now fans won't have to pick and choose. Black Sabbath will headline this year's outing, with Marilyn Manson, Slipknot, Papa Roach, Linkin Park and Crazy Town dominating the main stage. Disturbed headlines the second stage, where the Bay Area's own Systematic, as well as Mudvayne, Cold, Taproot, Union Underground, Boy Hits Car, Godhead, Otep, Nonpoint, American Head Charge, Drowning Pool, Pure Rubbish, Hatebreed, Zakk Wylde's Black Label Society, No One and Spineshank will rule the day. (SQ)
June 29; 11am; $73.75 reserved, $43.75 general; Shoreline Amphitheatre, Mountain View.
---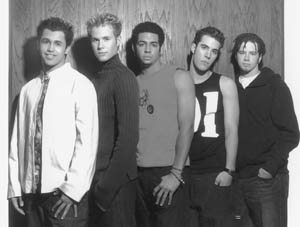 Made Boys
O-Town
Forget what Lance Bass of über-boy band 'N Sync said about O-Town (for the record: "stupid" and "not real"). The most recent pop child of Lou Pearlman (former manager of Backstreet Boys and 'N Sync) won't go away--for now. Part of the reason the group has managed to stay in our pop consciousness is its exposure on ABC's Making the Band, the documentary series about the formation of O-Town from the initial nationwide search for members to the group's performance meltdown at last October's Miss America contest. For those who haven't tuned in Friday nights, the latter episode revealed an out-of-sync O-Town after a technical glitch rendered the group without background music. But the boys--Ashley Parker Angel, Erik-Michael Estrada, Dan Miller, Trevor Penick and Jacob Underwood--bounced back days later with a harmonized a cappella performance at the legendary Apollo Theater. Listen for O-Town's hit debut single, "Liquid Dreams," and current single, "All or Nothing," from its self-titled album when the band greets fans (and critics). (GR)
July 7; Redwood Amphitheatre, Paramount's Great America, Santa Clara.
---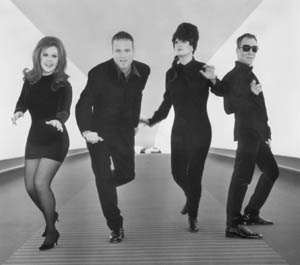 Hair-Hopping
The B-52s
I'm still recovering from the B-52s' Sept. 30, 1979, show at the Cocoanut Grove in Santa Cruz--boy, did I get in trouble. So, I'm in no position to evaluate this ever-verdant band on terms better than "Yeaah, hurrah, they rule." They're better known for their indulgence in the Georgian custom of hair-hopping (as was Little Richard of Macon) instead of for their never-betrayed roots as a college-humor band. The B-52s' infectious lyrics celebrate arcana, like Hammurabi (in "Mespotamia"); they're also known for the Noel Cowardism of lines like "Who's to blame when situations degenerate?" (in "Party Out of Bounds"). The band's cerebral yet goofy beach rock has high spirits that time can't stale and advertisers can't vampirize. (RvB)
July 15; 7:30pm; $35-$55; Mountain Winery, Saratoga.
---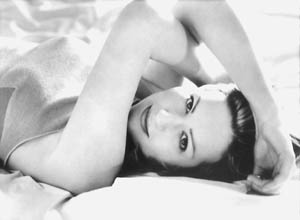 Stan By Your Man
Dido
Oh, how much British chanteuse Dido probably wishes that this blurb wouldn't mention her association with shock-rock rapper Eminem, but no such luck. Although she is hardly a profane artist, that is her track, "Thank You," behind the Eminem song "Stan" he sang with Elton John on the Grammys--and we would fain call it a sample, since the chunk of it that the Shady One uses is long enough to stop a truck. If you liked the melody of that song, you'll probably like Dido's version better--and there's a lot more where that came from on No Angel, her 1999 debut record. It's full of cool, smoky vocals and minor-key melodies, not to mention tales of a lovelorn 35-year-old with a definite mind of her own. Highlights include "The Hunter" and "No Angel," two songs about striking out on one's own, and "Here With Me," the theme from Roswell. Think Portished meets Garbage, or Everything but the Synthesizer, and you'll pretty much have Dido tapes. Opening band Travis is the latest rock sensation from the U.K., only this time, the group hails Bonnie Scotland. (GA)
June 13; 8pm; $26-$38.50; Shoreline Amphitheatre, Mountain View.
---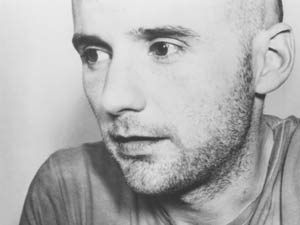 Whale of Sound
Area:One Tour
If Radiohead is the Nirvana of the new millennium, then Moby (a.k.a. Richard Hall) is its Perry Farrell: that is to say, a canny renaissance guy who has the ability to switch musical styles from punk to techno to disco at will, and the smarts to put together an eclectic, Lollapalooza-like tour that will cash in on his particular brand of cool. Talk about a modern artist! Neither Moby's music nor his motives have much to do with rock. While Radiohead eschews all logos and tour support from corporations, Moby disseminates his music via commercials for Bailey's Irish Cream ("Celebrate") and American Express ("Find My Baby"). His is a whole different sensibility than the previous generation's idea of politically aggravated individualism; and this one that revolves around feel-good beats. Thus, Area:One is going to be more about the hang--that is, the scene--than the music. Also at the Festival are the Roots (reggae) and the Orb and techno godfathers New Order, whose songs "Blue Monday," "Temptation" and "Bizarre Love Triangle" are classics of the genre, but who--back in the day--were one of the worst live acts on the planet. FYI, the tour is sponsored by Ford Focus. (GA)
July 31; Shoreline Amphitheatre, Mountain View.
---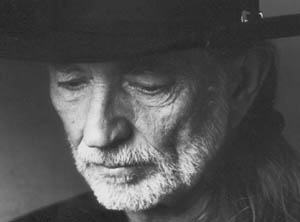 Shit Kickin
Willie Nelson
HE EXITS THE STAGE, the house lights come on, and in the jubilant moments following a Willie Nelson concert, it's impossible to think of a song the country legend didn't play. That's because Nelson has a sense of his audience and he knows how to please it. He packs an almost unthinkable number of tunes into his generous sets, drawing from his remarkable career during which (aside from the most obvious "On the Road Again" and "Mammas Don't Let Your Babies Grow Up to Be Cowboys") he's recorded timeless songs like "Pancho and Lefty," "Always On My Mind," "Crazy," "Whisky River," "Seven Spanish Angels," "Me and Paul," and the more recent "Milk Cow Blues." Nelson's honest music has a way of touching people and his appeal spans generations. Heavy rock bands like The Deftones express reverence toward the easy-going singer who's done duets with just about everybody from Bob Dylan to Ray Charles to Julio Iglesias to Sugar Ray. Youthful at heart, Nelson's kindly presence is enchanting and his joyful spirit contagious. He brings a friendly sense of community to the venues he plays and, just as Nelson is a lifetime musician, Nelson enthusiasts are lifelong fans. (Sarah Quelland)
Aug. 27, 7:30pm; $35-$65; Mountain Winery, Saratoga.
---
Like an Icon
Madonna
The day Madonna's Oakland Arena show was announced, every one of my thirty-something girlfriends who are moms of toddlers immediately telephoned me in a tizzy about tickets. It may just be the crowd I run with, but my impression is that this much-anticipated event will be full to the brim with Madonna wannabes--and by that I don't mean the young girls in lingerie and ragged hair bands who made up her initial following, but the same girls 15 years later. To that group of listeners, Madonna is still an icon, because she's the one lady over 40 in the media who they see is still incredibly hip. Thus she gives comfort to those who feel like life is passing them by. But this concert isn't going to be a mere nostalgia fest for people who danced to "Lucky Star" at their senior prom, for if Madonna has shown anything at all, it's her willingness to go out on a limb. She lives on the cutting edge of pop, consistently moving forward musically, and can be counted on, then, to put on a show that's more modern than retro. Her "Blonde Ambition" in 1990 proved it. Despite its situation at the start of that era, it was one of the best tours of the entire ensuing decade. If you have to pick one show to go to this summer, this would be the one to pick. (GA)
Sept. 5; $45-$250; Network Associates Coliseum, Oakland.
---
Summer Music Guide
Crowd Control: Summer's best moments can still happen within the impromptu community of a crowd.
Summer Sounds: A four-month planner for all the season's best concerts.
Free For All: The summers offers plenty of chances to listen up--for nothing.
Venue Finder: Ticket and contact information.
[ San Jose | Metroactive Central | Archives ]