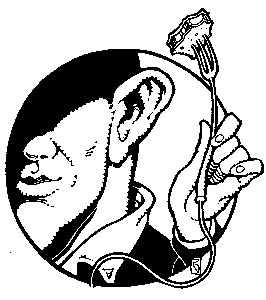 Live Feed

UFW Launches Gallo Boycott

By Stett Holbrook

IT'S TIME TO lay off that bottle of THUNDERBIRD. The United Farm Workers union has called for a boycott of the E&J GALLO WINERY and urges like-minded consumers to stop purchasing the dozens of brands of alcoholic beverages made by Gallo.

The union launched its action Tuesday with a kickoff rally on the steps of San Francisco's City Hall. The UFW and Gallo have been slugging it out for decades and the union has decided to call the boycott after failure to make any progress on a contract for the workers at GALLO OF SONOMA, the company's premium line of wine. The majority of workers at Gallo of Sonoma have been without a contract since 2003. Last year, the Agricultural Labor Relations Board ruled Gallo broke the law when it tried to influence a 2003 vote to oust the union. Gallo does provide benefits to about 20 percent of its Sonoma County vineyard workers whom it hires directly. But Gallo says it's not obligated to provide benefits to the other workers because it hires them through farm labor contractors. These employees don't have health insurance and other basic benefits.

This isn't the UFW's first boycott of Gallo. In 1973 when the union's contract with Gallo expired, the UFW went on strike and launched a boycott of Gallo wines.

This time around, honoring the consumer boycott could be complicated because the wine giant, the second largest winery in the world, makes so many brands of wine and other alcoholic beverages In addition to Skid Row house wines Thunderbird and NIGHT TRAIN, Gallo owns some 50 wine and spirit labels. Most are less than fine wines but a few like MACMURRAY RANCH, RANCHO ZABACO, the Italian-made ECCO DOMANI and the aforementioned Gallo of Sonoma wines are not bad. Gallo also owns the following adult beverage companies: ANAPAMU, ANDRE (sparkling), BALLATORE SPUMANTE (sparkling), BARTLES & JAYMES COOLERS, BELLA SERA, BLACK SWAN (Australian), BOONES FARM (regular and malt), BRIDLEWOOD, BURLWOOD (restaurant/hotel only), CARLO ROSSI, CASK & CREAM CHOCOLATE TEMPTATION, CASK & CREAM CARAMEL TEMPTATION, COPPERIDGE (restaurant/hotel only), DA VINCI (Italian), E&J CASK & CREAM, E&J COGNAC, E&J GALLO TWIN VALLEY VINEYARDS, E&J VS BRANDY, E&J VSOP BRANDY, FREI BROTHERS, GALLO FAIRBANKS (sherry and port), GALLO VERMOUTH (sweet and dry), GOSSAMER BAY, HORNSBY HARD CIDER, INDIGO HILLS BLANC DE BLANCS (sparkling), LIBERTY CREEK (restaurant/hotel only), LOUIS B. MARTINI, MARCELINA, MCWILLIAMS HANWOOD ESTATE (Australian), MIRASSOU, NAPA VALLEY VINEYARDS, PETER VELLA, RED BICYCLETTE (French), REDWOOD CREEK, SHEFFIELD CELLARS (sherry and port), SOLA VISTA, TISDALE, TOTT'S (sparkling), TURNING LEAF, WHITEHAVEN (New Zealand), WILD VINES (fruit-flavored) and WILLIAM WYCLIFF VINEYARDS (restaurant/hotel only).

Got all that?

ROSE GARDEN BEARS FRUIT (AND VEGGIES): San Jose has a new farmers market. Located in the Rose Garden District at The Alameda and Lenzen Avenue, the market opened for business June 11 and will be open on Saturdays from 9am to 1pm. The market features more than 30 vendors selling produce and fresh fish. Look for cherries from Hollister, Watsonville strawberries, local wild salmon and fresh-baked goods.

PANERA BREAD OPENS IN GILROY: PANERA BREAD, a Missouri-based bakery and cafe chain, has opened the first of six Bay Area stores in Gilroy at 6865 Camino Arroyo in Gilroy Crossings.

Panera Bread offers a variety of freshly made, handcrafted artisan breads and other specialty breads, along with bagels, pastries, baked goods and coffee drinks. The new bakery-cafe is open for breakfast, lunch and dinner. In addition to Gilroy, additional Panera Bread locations will open in Cupertino, Fremont, Antioch and Concord this year.

For the past 12 years, Panera has helped charitable organizations through OPERATION DOUGH-NATION, a program that channels purchases back into the community. All cash donations made in special containers near the registers are matched with cash and freshly baked bread for distribution to local charities. The new Panera Bread bakery-cafe in Gilroy is partnering with Second Harvest Food Bank. In addition, every local Panera Bread bakery-cafe delivers all unsold bread to local hunger relief agencies.

Call Panera Bread at 408.846.7430 for more information.
---
Send a letter to the editor about this story to letters@metronews.com.
---
[ Silicon Valley | Metroactive Home | Archives ]