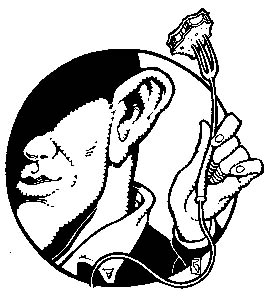 Live Feed

Hungry and Hungrier

By Stett Holbrook

'I have no heart for somebody who starves his folks," said President Bush of North Korean dictator Kim Jung Il. North Koreans are starving to death. North Korea is a mountainous country poorly suited to growing its own food. Only 18 percent of the country is arable, and many North Koreans reportedly supplement their meager diets with grasses, tree bark, seaweed and other foraged foods.

But the plight of America's hungry begs for a closer look at our own situation. In spite of our nearly boundless agricultural productivity and wealth, we are facing our own hunger crisis. A report released this month by the UCLA CENTER FOR HEALTH POLICY RESEARCH found that more than 2.9 million low-income adults in California lack the means to put food on the table, making them "food insecure." Almost 900,000 suffer from episodes of hunger. County rates of food insecurity vary from 20.4 percent to a high of 45.2 percent and rates of hunger range from 3.7 percent to 21.1 percent. In Santa Clara County, 93,000 adults experienced food insecurity in 2003, up from 82,000 in 2001. The number who went hungry nearly doubled, from 20,000 in 2001 to 37,000 in 2003.

Meanwhile, new reports show that an increasing number of children in this country show signs of malnutrition while junk food-fueled obesity rates are on the rise. Obesity is often related to malnutrition. In 2003, 11.2 percent of families in the United States experienced hunger, compared with 10.1 percent in 1999, according to the most recent official figures, released on National Hunger Awareness Day held this year on June 7. Going hungry, or more commonly, eating poor-quality food, has a dramatic effect on the body that is especially pronounced in children.

"The issue isn't lack of food," says LILLIAN CASTILLO, a public-health nutritionist in Gilroy who serves a mainly Latino south county clientele. "It's the quality of food."

Castillo works with schools that have children at high risk for poor nutrition. Many of the families she sees live off fast food and prepackaged foods that can lead to obesity, diabetes and cardiovascular problems. Studies link poor diet and hunger at an early age to aggressive behavior, Castillo says. School-age children suffering from poor nutrition are at a considerable disadvantage. "If your body is not healthy, your mind isn't prepared to learn." In southern Santa Clara County many low-income families don't have access to supermarkets and instead rely on convenience markets, outlets not known for the quality of their food selection.

When Mexican and Central American immigrants first arrive in the States their diets are relatively good, says Castillo. It's only when they become accustomed to life in America and are bombarded by advertising that their diet suffers. Cooking knowledge that was once passed from parent to child is sometimes lost. "Among Mexican-Americans the quality of diet decreases with acculturation," she says. "[The question is] how to become acculturated and not lose the positive qualities in our diets." Castillo says she focuses on teaching clients about better sources for food, increasing their nutritional knowledge and helping them to be more critical, savvy consumers.

DR. JERI HALL sees firsthand what hunger and the lack of quality food does to children. As executive director of East Palo Alto's BREAD OF LIFE, her organization is the only source for free hot meals in the city. Bread of Life's clients are roughly split between African Americans and Latinos with a handful of white and Pacific Islanders as well. And while lack of funding is threatening to shut down the service, the need is growing, especially among single mothers with children.

"They are our fastest growing group," she says. "It's amazing how many truly hungry children there are. The mothers are having a hard time with housing and [providing] meals. They can do one or the other, but not both." Many children come to Bread of Life having subsisted on a fast food, high sugar diet that includes lots of crackers, chips and candy. "We see a lot of children where it's very obvious they haven't been eating healthy," she says. "Children can't hide that."

Before Bush casts any more stones at North Korea for starving its citizens he ought to take a long look in the mirror. North Koreans can blame their hunger and suffering on a cruel dictatorship and geographic misfortune. What's our excuse?
---
Send a letter to the editor about this story to letters@metronews.com.
---
[ Silicon Valley | Metroactive Home | Archives ]