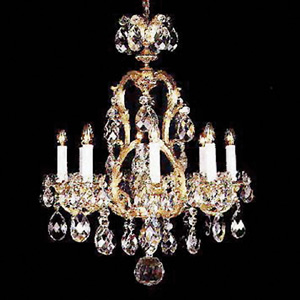 Rev

Stranger Than Fiction

I'll never understand the luxury market for auto accessories, especially when I can barely vacuum out the beast once every five years

By Novella Carpenter

I AM PRIVY to a lot of niche auto fetishes and half-baked ideas, and I am always left wondering—are these for real? I want to draw attention to them, but none really warrants a full column. Then I realized I could just herd them together and present them as a menagerie of freakish (and possibly made-up) car-related accessories and/or lifestyles! Bingo!

Truck Balls. Cover your children's eyes if they are reading over your shoulder. While researching the phenomenon of women who love big trucks, I discovered something that reinforced my conviction that a truck can be a man replacement, yet I could not bear to mention it, because who—who?!—would actually hang a pair of chrome testicles from the back of their truck?

Someone—check it out at www.bullsballs.com. "Delightfully tacky, yet unrefined," the website smirks and then offers photos. Oh God. Blue balls, gold balls, huge balls that are kind of anatomically correct to hang from your trailer hitch. They range in size from 6 to 10 inches long and retail for around $30 each. I wonder how I could prevent the likely theft of such a handsome accessory. Well, never fear: "Our chain balls allow more ways to hang, and they remain swinging even when pulling a trailer. Also with the chain and padlock, they are much more secure from theft. (A Past Problem.)"

Thank the heavens. Do you see why I had—just had—to tell someone about this? I'm a haunted woman. More so because I'm actually not sure whether or not this is a joke product, or if someone would really proudly display them. Texas—please advise.

Luxurious Luxury Items. I'll never understand the luxury market for auto accessories, especially when I can barely vacuum out the beast once every five years. But, please, check out www.suvinteriors.org for a strange jolt of this-can't-be-for-real! They've got chandeliers, Moroccan wall sconces and lace curtains made special for your giant SUV. The products are divided into special categories such as the Patriot (American flag floor mats), the Elite Family (velvet stepping stool) and Roosevelt Expedition (antlers for the hood).

At first, I thought this might be a legitimate accessory website. I mean, somebody really might need a velvet stepping stool or a "Honk If You Love America" bumper sticker. I got a little weirded out by the baby black-bear rug, though: "This high-quality rug is not a reproduction. Made from the hide of a baby black bear, it's [sic] head is intact with adorable glass eyes. $1,200."

How messed up is our car culture that I'm still not sure whether they're serious or joking! I mean, wouldn't Charlton Heston want a real baby black-bear rug in his trunk compartment? In the end, I decided this was a hoax, mostly because the prices were so high—$150 for five bumper stickers? No way.

Biobling. Finally, we've got environmentalists mixing pimp culture at www.biobling.com. At least, I think we do. A woman suggested I visit the site and gave me her business card, which was a small bag of sweet peas with her name on it, so how could I not trust her? At the site, I discovered the strange blend of hippie style—a Mercedes "filling up" from some corn stalks—and the old chunky B's and ubiquitous crown that always says "hip-hop." Biobling apparently will set you up with not only an environmentally friendly biodiesel vehicle, but that vehicle will also be acceptable in the picky social world of DJs and celebrities. The site features cars that I never knew could use biodiesel—a 1983 Cadillac Seville with a red-velvet interior or, better yet, a 1979 Cadillac El Dorado Biarritz Diesel, white on white on burgundy with a stainless-steel roof. Driving one of these cars should increase your chance of getting laid.

In order to get your biobling ride, just fill out an application and tell them whether you want a straight-shooter, a workhorse, a high roller or a pimp ride. I think they'll call you back when they find a fit. But, but—is it for real? Why don't you find out?
---
Send a letter to the editor about this story to letters@metronews.com.
---
[ Silicon Valley | Metroactive Home | Archives ]