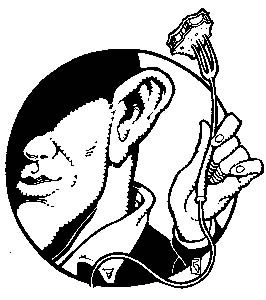 Live Feed

Stett's State of the Scene Address

By Stett Holbrook

THIS WEEK marks my first anniversary as Metro's food editor and restaurant critic. (Gifts can be left at the front desk.) In the course of my duties, I've eaten out a lot in Silicon Valley. I visit restaurants twice before writing a review, sometime three times. Week after week, I eat my way through the good, the bad, the maliciously mediocre and the occasional gem. All told, I figure I've dined out more than 150 times in the past 12 months.

Eating out as much as I do has given me some insight into a question I hear a lot: Why are restaurants in San Francisco so much better than in Silicon Valley?

That's a loaded question. What people really mean when they say that is that San Francisco has more once-a-year, special occasion, high-end restaurants than Silicon Valley. And that's true.

Silicon Valley certainly has its share of fine dining restaurants. MANRESA, LE PAPILLON, KAYGETSU, ALEXANDER'S STEAKHOUSE, SPAGO PALO ALTO, PARCEL 104, the VILLAGE PUB, MARCHE, and LE FORET come to mind, and there are several others I could add to the list. But San Francisco is equaled only by New York City in terms of the sheer number of great restaurants. While Silicon Valley has a handful of destination dining options, I think it really shines when it comes to the more casual, neighborhood restaurants, particularly ethnic restaurants. San Francisco has nothing like Cupertino's Taiwanese restaurants. The quantity and quality of Indian and Korean restaurants along El Camino Real in Santa Clara is unique in the Bay Area. Our barbecue restaurants smoke the competition up north. Great Vietnamese food? We win.

So why hasn't Silicon Valley stepped out of the long shadow cast by San Francisco restaurants? The South Bay doesn't like good food any less than San Francisco, and there are plenty of people here with the discretionary income to spend on fancy meals. Instead of appetite or demographics, I think the disparity between S.F. and S.V. is about something more fundamental: land use.

Silicon Valley is really a collection of medium-size suburban cities. San Jose, now America's 10th largest city, is the exception; it's an extra-large suburban city. But the suburbs can only produce a limited number of restaurants simply because there is less commercial space available. Restaurants depend on visibility and foot traffic and that puts densely populated, more urbanized cities like San Francisco, New York, Boston and Chicago at an advantage over a lower density area like Silicon Valley. And because Silicon Valley covers such a large area, most restaurants cater to a local clientele. Downtown San Jose is a special case. Vegas-by-the-Bay, otherwise known as Santana Row, has a thriving restaurant scene dominated by clones of restaurants established elsewhere that competes with downtown, an area that would seem to be the natural place for a happening restaurant scene. But then, even before Santana Row, downtown restaurants always feared the exodus of people that follows nightfall. However, as the economy improves, I think there's plenty of room and demand for upscale, destination dining.

While it's true that an exceptional restaurant will draw diners from all over—Yountville's French Laundry is a good example of that—I find Silicon Valley diners stick pretty close to home when eating out. There are many good neighborhood restaurants but there's a disincentive to offer more expensive, cutting-edge food that might turn off the restaurant's local, bread and butter customers. So they have to stick with a crowd-pleasing menu. But when the local crowd comes from Bombay, Guadalajara, Ho Chi Minh City or Taipei, the food can be very good.

It's Silicon Valley's diffuse, suburban landscape of strip malls and commercial districts that allows these often family-owned restaurants to flourish. As new waves of immigration change the face of Silicon Valley, the diversity of restaurants will change, too. That's what makes dining out here such an adventure. I'm looking forward to my next 150 meals and letting you know what I find out there.
---
Send a letter to the editor about this story to letters@metronews.com.
---
[ Silicon Valley | Metroactive Home | Archives ]