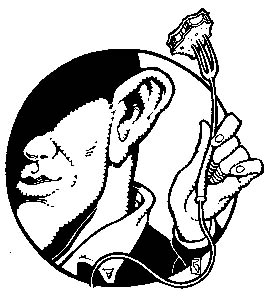 Live Feed

Al Qaeda Cooks

By Stett Holbrook

Long waits and slow service at your local restaurant? Blame it on Al Qaeda. Or Tom Ridge.

According to a report in Nation's Restaurant News, the National Restaurant Association forecasts restaurateurs will need to fill 1.6 million jobs by 2012, but restrictive immigration policies adopted in the wake of the Sept. 11 terrorist attacks have drained the pool of needed workers.

The National Restaurant Association and other industry groups have hopes that a number of immigration-reform bills soon to come before Congress could offer relief for the first time in years. It's estimated that the 8 to 10 million undocumented workers believed to be living in the United States could offer a rich source of restaurant labor if they gained legal resident status. Of 12 million food-service workers, 1.4 million are believed to be immigrants, 500,000 of them Mexican, the NRA says.

In addition to immigration restrictions, the dearth of restaurant workers is being compounded by the lack of U.S.-born teenagers willing to flip burgers as well as the retirement of legions of baby boomers who currently man restaurant-service sector jobs.

The NRA has listed immigration reform as one of its Top 6 priorities this year and hopes the 109th Congress will bring the relief it's looking for. While the legislation is varied, Nation's Restaurant News reports that the provisions that have sparked the restaurant industry's hopes are reforms that would allow employers to hire undocumented immigrant workers for jobs shunned by Americans and the implementation of programs to allow longtime U.S. resident workers without documentation to acquire legal status.

Of course, how immigration reform will play out in a highly charged election year remains an open question.

McMocha?

As part of its ongoing effort to avoid obsolescence, McDonald's has rolled out its second McCafe on the West Coast. Six months after opening its first store in Mountain View, a second McCafe opened in Palo Alto Aug. 9. Called a "coffeehouse oasis" inside a McDonald's, McCafe offers high-speed Internet access for customers with laptop computers, espresso-based coffee drinks, specialty sandwiches and baked goods.

Maybe it's just me, but there's something about the smell of a Filet-O-Fish sandwich and steamed milk that fails to whet my appetite.

Bit of the Green

Santana Row's crowded restaurant roster just got bigger. Rosie McCann's Irish Pub starting pouring Guinness Aug. 17. The pub, which opened its first location in Santa Cruz 10 years ago, serves contemporary versions of traditional Irish fare such as fish and chips, shepherd's pie, corned beef and cabbage, as well as a seasonally changing menu of organic produce, steaks and locally caught seafood.

Food Does Good

The ninth annual Great Los Gatos Food Fest is set for Sept. 26 from 1:30pm to 7:30pm at Los Gatos Town Plaza. Among the restaurants that have agreed to participate are California Cafe, Cafe Marcella, Crimson, C.B. Hannegan's, Dolce Spazio, and Viaggio. Los Gatos Meats will be manning the grill. There will also be music provided by five live bands. Tickets to sample the food from individual vendors are $1. Proceeds from the event will benefit A Place for Teens, a teen center serving western Santa Clara County.
---

5 Places to Love

Steak

WHEN IT comes to steakhouses, Silicon Valley will probably never match the storied restaurants of New York and Chicago. Here on the West Coast, restaurants that serve fancy produce grown on small organic farms get more attention than clubby, old-fashioned houses of beef. But the South Bay has its share of quality steakhouses.

For a real carnivorous experience, seek out dry-aged steaks. Dry-aged beef comes from large cuts of meat hung in refrigerated lockers for as long as a month. As it ages, two things happen. First, moisture evaporates from the meat, concentrating flavors. Second, enzymes in the meat break down fibrous, connective tissue in the beef, making it supremely tender.

For a Japanese-American twist, teppan-style steakhouses offer steak flash-fried on flat grills by showman chefs skilled in the flip-the-salt-shaker-in-the-air style popularized by Benihana Steakhouses in the 1970s.

Blake's Steakhouse & Bar Expertly prepared steak and prime rib served in a handsome San Pedro Square location. Check out the dry-aged rib eye. 17 N. San Pedro Square, San Jose. 408.298.9221.

City Bar & Grill Located in downtown San Jose's Hilton Hotel, the City B&G offers big-shouldered American fare where steaks play a starring role. 300 Almaden Blvd., San Jose. 408.947.4444.

Izzy's Steakhouse & Chops Formerly the home of Habana Yacht Club, Izzy's specialty is its 21-day aged New York strip steak. 525 Skyway Rd., San Carlos. 650.654.2822.

Forbes Mill If you've got the wallet for it, swanky Forbes Mill serves a 14-ounce dry-aged New York steak for a $42. 200 N. Santa Cruz Ave., Los Gatos. 408.395.6434.

Kingswood Teppan Steakhouse In addition to teppan-prepared steaks, Kingswood also serves shabu-shabu, morsels of beef, lamb, chicken, and vegetables you cook by dunking them in hot broth. 10935 N. Wolfe Rd., Cupertino. 408.255.5928.
---
Send a letter to the editor about this story to letters@metronews.com.
---
[ Silicon Valley | Metroactive Home | Archives ]